Teachers and Administrators at ACCS member schools
Resources for member schools (and their employees) are at
mrc.classicalchristian.org
.  Don't have a password?  Don't worry, the system is designed to allow you quick access via an instant emailed link.  For example, if your school email is staffmember@myschool.org, and your school's web domain (what you type in the URL line of your browser) is myschool.org, you will be automatically granted access.  If you don't have a school-based e-mail, you will need to wait for our staff to authenticate you.  Either way, visit
mrc.classicalchristian.org.
 We think you'll be pleasantly surprised at what you can find.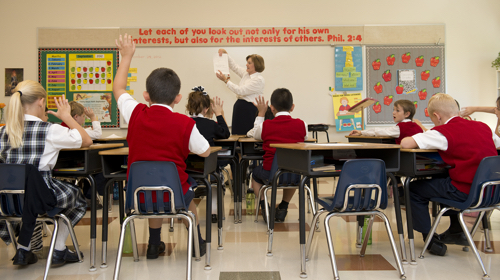 Teachers and Administrators at non-ACCS member schools
We hope you'll join us, but we do offer some benefits to our friends who don't currently work for an ACCS member school:
Find a job at an ACCS member school through our CV posting service.  Our members receive these regularly.
Receive a complimentary e-mail copy of Classis, the ACCS Professional Journal each quarter.  To subscribe, go to our Stay in Touch page.
Visit our store or our reading list to learn more about classical Christian education.
Take a 2-minute tour of our MRC to see if it might help your school.  It's so easy, we had a 10-year-old demonstrate.
At this time, we do not offer individual memberships.  We primarily serve qualified schools and their employees.  
We do, however, offer affiliation for individuals, businesses, and colleges.