Director of Curriculum, Instruction and Assessment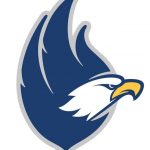 Website Toledo Christian Schools
2303 Brookford Drive,
Toledo,
Ohio
43614
Position Description
The Director of Curriculum, Instruction, and Assessment will:
Collaborate with Area Principals and Superintendent in the formulation, philosophy, goals, objectives, and continuous improvement of Toledo Christian's Classical K-12 programming, and communicate successes and needs with the community.
Prepare and present the necessary and assigned reports for the Superintendent and Board of Directors.
Serve as the School's Assessment Coordinator.
Lead on-going development/implementation and staff development as related to teacher evaluation.
Oversee development, implementation, and evaluation of curriculum assessments and instructional services in program areas.
Plan and coordinate the efforts of the Board Academic Committee.
Advocate for and ensure educational quality in all of Toledo Christian's programs and services.
Ensure creation and implementation of School and Program Continuous Improvement Plans that include metrics for key performance outcomes, benchmarking the best practice, specific action plans for improvements, and regular monitoring of results.
Other duties as assigned.
Qualifications:
Agree with the school's Statement of Faith and Mission.
Minimum of a Master's degree.
Minimum of five years teaching experience in a Classical academic setting.
Minimum of three years in curriculum research, design, and implementation.