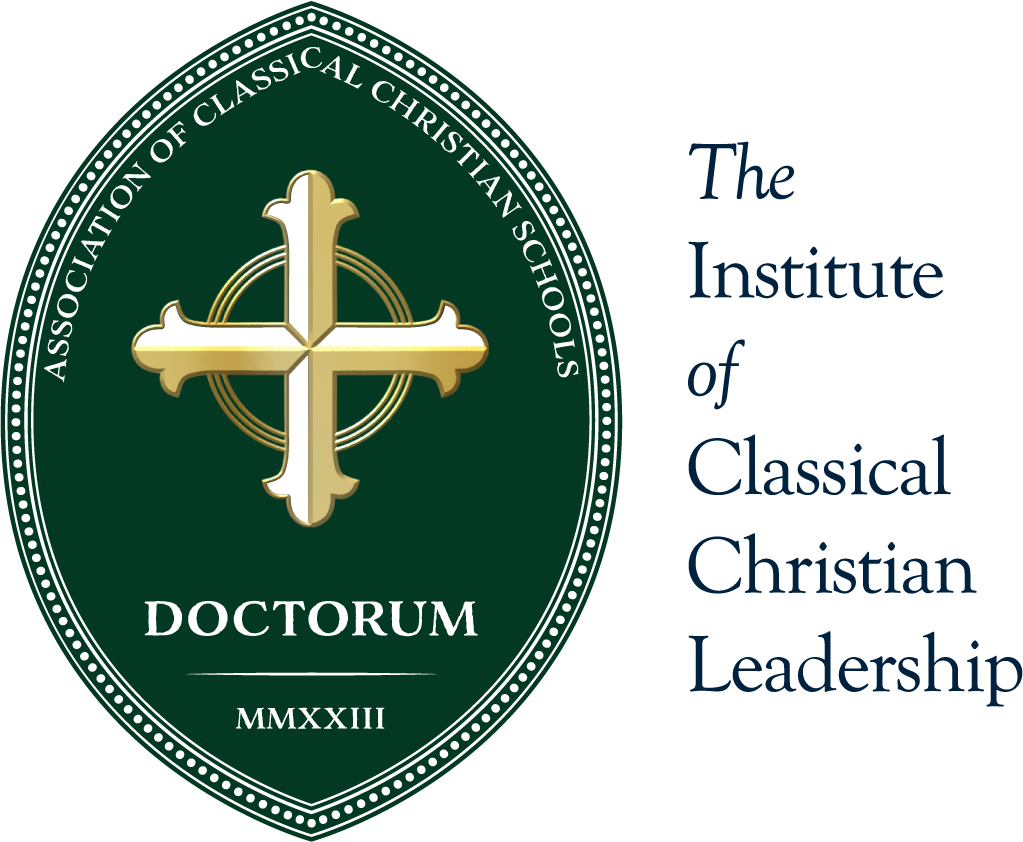 Mentoring and Equipping School Leaders
Doctorum: Classical Christian Leadership Training
"Doctorum" is a groundbreaking, year-long course offered through the new ACCS
Institute of Classical Christian Leadership
. This course can provide the pathway to a valuable Administrator Certification and is specifically tailored to meet the unique demands of classical Christian educators, whether prospective, new, or existing.
The program is designed for the Head of School to systematically work through the life cycle of a school year with fellow ACCS leaders. Find out more.
We offer different dates to enter this 12-month program so you can select an entry point that works best for you. The cost is $2400 for the full year.

— 13 modules, each including short videos introducing each module topic
— Online cohort meetings with your mentor and other participants
— Monthly one-on-one coaching calls
— A set of exclusive tools for you to work through
— A curated set of documents, templates, websites, videos, and audio files
1. Assessing and Aligning Your Leadership Team
2. Starting the Year Well with the School's Four Stakeholders
3. Structuring the Board for Sustainable Success
4. Synchronizing the Financial Levers
5. Keeping Classrooms Full
6. Interviewing, Training, and Evaluating Faculty
7. Practicing Institutional Intelligence
8. Strengthening Student Culture
9. Funding the Vision and Improving the Campus
10. Improving the Student Experience
11. Creating and Completing a Strategic Plan
12. Clarifying the What, Why, and How of Classical Christian Education
As iron sharpens iron,
so one person sharpens another.
Proverbs
27:17