What is the MRC?
The ACCS has been at the center of classical Christian education for over two decades.  Now, we're sharing the collective experience of our members and our experts through one web-based tool — the Member Resource Center (MRC). Members and their employees can get access to the new MRC, usually within seconds, at mrc.ClassicalChristian.org. The MRC has 8 major sections:
Section in the MRC

Popular Resources

The Job Exchange
We actively recruit college students from classical Christian backgrounds to place their CV's into our talent pool.  And, we collect more information and organize it so that you can find the right candidate for the right position.
CV (employee resume) Database
The Curriculum Center
We've compiled information about classical Christian curricula.  When this portion of the site is fully integrated and used by our members, it will report how many schools use a particular curriculum, provide key information about its success, and provide cost per pupil information.
–Coming Soon!–
The Marketplace
If you can buy it for a classical Christian school, we list it here.  These are not vendors who pay us to be listed.  Rather, they represent our best effort to find the best products and get your feedback on them.  We place every product of interest to schools.  Need security solutions? Paper suppliers?  Curriculum?  Look here.  We will be adding to this area actively throughout 2017, so check back often.
Companies, Service Providers
The Toolbox
Any project is made quicker with the right tool box.  We mined the riches of our accredited member schools and friends to provide free access to everything from songs and chants to forms (admission, surveys, or whatever), handbooks, training materials, and, of course, ALL of our conference recording library.  The best part, we've organized it all for you.  New content is posted daily.
Documents (Budgets, handbooks, forms, etc.), Chants and Songs
Library
From publications, to the new ACCS Distinctive School Series, to Classis articles and conference talks, we have collected the vision and practice of classical Christian education in one place.
Classis, Forum, The Classical Difference, Conference Talks
Training and Consulting
Find live training and consultants, upcoming ACCS and other outside events, as well as webinars and resources from our partners like Classical U.
Speakers, Trainers, Events
Accreditation
Everything a member school needs to successfully navigate ACCS accreditation.
Accreditation Handbook
Student Services
The ACCS has a growing number of student services available.  Our contests and alumni services are all managed through this area.
Student Contests
Your Dashboard
Last, but not least, we are working on the ability to collect data from our member schools in a more efficient way.  This will allow us to customize information requests.  Heads-of-schools can get information that is more tailored to the specific question they have.
Dashboard Access

Coming Soon to the MRC
Member Logos and Bugs
For use on your website and other resources.  We recommend setting the link to "launch a new browser" so that parents won't lose your site.
Please remember to update your school information in the Member Resource Center so that school finder will market your school well.
Link to:

Transparent
White
For dark background
ClassicalChristian.org

On your web home page or your Facebook Page.

Vertical
Horizontal
about.ClassicalDifference.org

On your home page, or your about page, to explain classical Christian education.

ClassicalDifference.org

On your home page or your parent's page (or even in parent-software).

 
 
ClassicalChristian.org

For accredited or member schools where appropriate.
Discounts for Members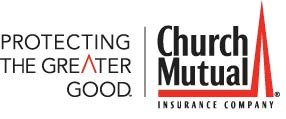 Church Mutual is an ACCS preferred partner for insurance. As an ACCS member, your school is eligible to receive special benefits from Church Mutual, including a 5 percent partnership discount (except in select states where not allowed by law). Visit Church Mutual in the MRC, where members can request a quote from their regional representative.
---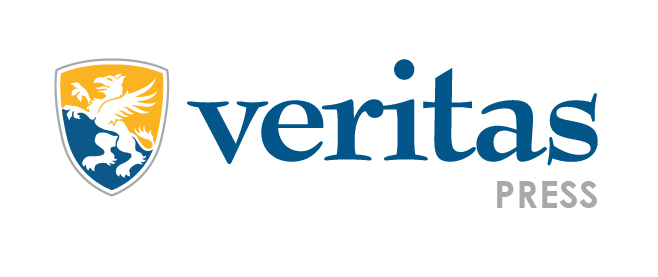 Offers a 25% discount on all school curriculum orders placed through their summer Single Source service. This includes curriculum from other publishers. Veritas offers a 10% discount to ACCS members on their own curriculum throughout the year. Contact Veritas Press at (800) 922-5082 or info@veritaspress.com.
---


Offers a 15% discount on all curriculum and resource materials to ACCS members. Contact Logos Press at (800) 488-2034 or go to www.logospressonline.com.
---

A separate book on every state! Complete courses, age 3-grade 12. 20% discount with your tax ID#. Contact State History at (317) 862-0948.
---

Provides high-quality online learning solutions to its members. ACCS members enjoy 20% savings on set-up fees in the first year of partnership.
---
Classical Academic Press offers ACCS members a 20% discount and free shipping on curriculum orders over 20 items. Contact Classical Academic Press at (866) 730-0711 (toll-free) or email orders@classicalsubjects.com.
---

ACCS members receive a free 11-hour course (An Introduction to Classical Education) on ClassicalU.com, Classical Academic Press's online classical teacher training site. ACCS members also receive an additional 10% off annual subscriptions (including already discounted group rates) to this site. Visit ClassicalU in the Member Resource Center for instructions to receive the free ClassicalU.com course and discount code.
---

Publisher of Apologia Science, offers ACCS members an initial 20% discount on all orders and an additional discount (up to 45% off retail price) depending on the order total. Please contact Ladd Lesh at 888-465-2258 or at Ladd@apologia.com for more information or to preview Apologia Science.