Director of Community Engagement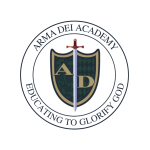 Website Arma Dei Academy
Educating to Glorify God
341 E. Wildcat Reserve Parkway,
Highlands Ranch,
Colorado
80126
Position Description
The Director of Community Engagement collaborates with the Executive Director of Community Engagement to assist with family engagement and retention by developing and executing a comprehensive strategy engaging the internal and external communities of the academy to further support and carry out its mission and vision. This role is multifaceted including Admissions, Communications, and Development.
Qualifications: 
BA/BS with minimum of two years of admissions or sales and/or marketing experience preferred
Manages multiple assignments with deadlines and coordinates priorities appropriately
Works independently and manages time well, completing tasks in a timely manner
Demonstrates a strong understanding of public relations
Experience working with databases or similar systems, spreadsheets, word processing, and digital media tools
Consistently demonstrates the highest standards of confidentiality and discretion
Excellent team player skills and ability to work across all departments
Demonstrates excellent written, oral communication, and presentation skills
Salary Estimate: $40,000-$55,000 Estimate represents the typical salary range of candidates hired. Factors that may be used to determine actual salary include the candidate's education, years of experience marketing in classical Christian education (CCE) settings, and specific skills in comparison to other employees already in the role. Most candidates start in the bottom half of the range.
Benefits: Employee is entitled to receive benefits in accordance with Employer's then-in-effect policies.
Health Insurance
Retirement Plan
Short-term and Long-term disability and Life Insurance
Advance Degree Reimbursement
Paid time off