Director of the Grammar School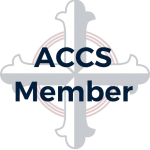 Website Augustine Classical Academy
480 South Kipling Street,
Lakewood,
Colorado
80226
Position Description
Duties and Responsibilities:
Academic and other School Programs:
1. The Director of the Grammar School is the point of contact for K-5th grade parents and staff. He/she establishes and promotes high standards and expectations for the students' academic performance and responsibility for behavior.
2. Establishes the annual master schedule for instructional programs in collaboration with the Director of Academics, ensuring sequential learning experiences for students consistent with the school's philosophy, mission statement and instructional goals in overseeing the implementation of the long-term initiatives resulting from the strategic planning of the School Principal
3. Supervise the instructional programs of the Grammar School, evaluating lessons and observing classes on a regular basis to encourage the use of a variety of instructional strategies and materials consistent with research on learning and child growth and development in monitoring cultural trends in the school – correcting negative trends and inspiring positive cultural growth—by consistently being involved in the life of the Grammar School as an observer and participant resulting in a godly culture.
4. Supervise in a fair and consistent manner effective discipline and attendance systems with high standards, consistent with the philosophy, values, and mission of the school. Ensure a safe, orderly environment that encourages students to take responsibility for behavior and creates high morale among staff and students. File all required reports regarding behavior, attendance, and discipline matters.
5. First point of contact for parent interaction. Parent meetings, once they have moved past the teacher, should be managed, and handled at this level.
6. Coordinates and chairs the regular Grammar School staff meetings with the instructional team and overseeing of staff development.
7. The face of the daily operation of the Grammar School, to the parents, students and
staff.
8. Ensuring the Biblical Christian worldview through all areas of the program with the School Principal.
9. Manage, evaluate and supervise effective and clear procedures for the operation and functioning of the Grammar School consistent with the philosophy, mission, values and goals of the school including instructional programs, extracurricular activities, discipline systems to ensure a safe and orderly climate, program evaluation, personnel management, office operations, and emergency procedures.
Other duties
1. Establish a professional rapport with students and with staff. Display the highest ethical and professional behavior and standards when working with students, parents and school personnel. Serve as a role model for students, dressing professionally, demonstrating the importance and relevance of learning, accepting responsibility, and demonstrating pride in the education profession. Encourage all teachers to do the same.
2. Communicate regularly with parents, seeking their support and advice, so as to create a cooperative relationship to support the students in the school. Sharing and delegating to his or her immediate subordinates such that they will be prepared to collectively lead the school. Promoting an internal organization that permits positive proactive communication – up and down.
3. There are many detailed tasks not listed here that go along with being a principal administrator, but implied within, such as scheduling, programs, placement, student accountability, facilities, trips, events, and oversight of staff assigned to them including evaluation, assertive interventions, and team building.
4. Oversee/Run all Grammar School staff meetings.
5. Other responsibilities as requested by the Head of Schools.
Supervision Given:
All faculty and staff of the Grammar School report to the Director.
Job Standards and Requirements:
Education:
Preferred master's degree in educational leadership or higher.
Experience:
5 years of prior teaching experience required preference given to those with expertise in classical Christian education.
Skills and Experience:
Broad knowledge of educational administration, curriculum, and instruction.
Conversant and supportive of the Classical Christian Education model.
Personal:
Sensitive, dedicated and mature Christian of good character and reputation. Firm commitment to the mission of Augustine Classical Academy (ACA), the Staff Handbook, and the school's Statement of Faith.
Note: Duties and responsibilities may be added, deleted, or changed at any time at the discretion of management, either orally or in writing.
ACA Core Competencies for Administrators
Spiritual Leadership & Discipleship
ACA faculty and staff are expected to consistently demonstrate the fruits of the spirit (Galatians 5:22-24) by exhibiting love, joy, peace, enthusiasm, compassion, courtesy, self-control, integrity, humility, flexibility, and spiritual maturity before students, parents, superiors, and the rest of the school. Faculty and staff are expected to be students of the Bible and are to integrate Biblical truth into each subject. The Director of the Grammar school should also embody Christian virtues as detailed in our Master Teacher Development Program (MTDP) which include, trustworthiness, prudence, patience, humility, honesty, graciousness, collegiality, generosity, and respect to colleagues, parents, and students.
Professionalism & Alignment to ACA
The Director of the Grammar school should uphold and exemplify and uphold ACA's statement of faith, teacher and employee handbook, organizational values, and mission.  All staff respect ACA as an organization and model the behaviors and character values we are educating our students in.
Teamwork & Victor's Mindset
ACA faculty and staff should be teammate oriented, looking to share each other's burdens (Romans 12:5).  The primary role of ACA's academic staff is to educate children; however, the Director of the Grammar school should be willing to assist in a variety of ways and duties for the good of the team. Just as we are all members of the body of Christ and have different functions, ACA staff have different functions but are ultimately positive contributors to ACA's mission and strategic plan.  ACA's Director of Logic and Rhetoric Schools should promote a growth mindset and approach his craft with a zeal to perform at a high level while looking to continuously improve as a professional educator.
Pursuit of mastery in Classical Christian Education
ACA emphasizes the classical model of education. The Director of the Grammar school agrees to oversee the strategic implementation of the classical Christian education staff training. The Director of the Grammar school should partner with the School Principal to lead efforts to inform and educate parents in the classical Christian education model as opportunities arise. The School Director ensures that a biblical worldview should be inculcated throughout the model. The School Director ensures that teachers exemplify good teaching practices from The Seven Laws of Teaching.
Parent Partnership & Communication
The Director of the Grammar school ensures that he along with teachers are engaging with parents with an emphasis placed on getting to know the families, as well as letting them know what is taking place in the class (major assignments, activities, events). The Director of the Grammar school ensures that teachers are communicating weekly lesson plans and that parents are welcomed into the school.
Academic Leadership of Logic and Rhetoric School and Logic & Rhetoric Personnel
Under the supervision of the School Principal the Director of the Grammar school is responsible for the development of other Grammar school teachers providing instructional coaching and support to ACA teachers.  This position also oversees the academic quality, student experience and growth and development of the Logic and Rhetoric School.
Student Learning, Growth and Development
As the Director of the Grammar school a commitment to student learning growth and development is paramount. This position should ensure that teachers are engaging students in the material being studied. A variety of techniques (in addition to testing) should be used to measure a student's progress.
Culture Development
The Director of the Grammar school serves as a strategic partner with the School Principal  in establishing a culture of coaching and ongoing development of Grammar School  academic faculty and staff. The Director should incorporate school culture initiatives in alignment to the classical Christian model and ensure students are growing academically and spiritually.
SALARY & BENEFITS
$47,000-$52,000 annual salary as a 12 month employee
PTO four full days per year
Sick Leave five full days per year
Partially-sponsored health and dental insurance plans
Staff Continuing Education Tuition Benefit with Colorado Christian University
All ACA staff qualify for reduced tuition and enrollment fees for dependents enrolling at ACA.