Head of School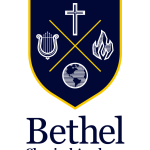 Website Bethel Classical Academy
Christian education - done classically.
18700 Harvard Ave.,
Irvine,
California
92612
Position Description
Position Description
Bethel Classical Academy is seeking a Head of School for the 2023-2024 school year.  BCA is a small, private classical Christian school in Irvine, CA currently educating 38 students from Kindergarten to Sixth grade, with the intention of adding a grade every year until we are a full K-12th grade school.  BCA opened its doors on August 23, 2021 to educate the next generation within Orange County through the lens of God's words to be critical thinkers, winsome communicators, compelling leaders, lifelong learners, and followers of Christ to impact the world they live in.
BCA has a strong faculty, supportive community, outstanding classical Christian curriculum, and supportive Board.
Job Title: Head of School
Reports to: BCA Board
Schedule: This position is a full-time position that works 12 months a year.  The Head of School will hold office hours during the academic year and will work with the board to set scaled office hours in the summer months.
Job Summary:
The mission of Bethel Classical Academy is to guide students to love, to learn, and to discern for the glory of God in all areas of life through Christ-centered education that builds wisdom and character with the Word of God.  The Head of School is appointed by the Board to administer and implement the mission and operating policies adopted by the Board.  The Head of School supports this mission through the following:
·      Ensures that school leadership promotes and models BCA's mission, vision, and values, and successfully implements policies and procedures
·      Develops a clear strategic vision focused on BCA's mission
·      Oversees recruitment, assignment, evaluation, training, enrichment, development, and encouragement of the teaching and administrative staff
·      Directs the daily operations and supervision of the faculty and staff
·      Oversees the financial integrity of the school, including managing financial processes, reporting, and budgets
·      Manages growth and development of the school through increasing enrollment of mission-appropriate families, building community partnerships and relationships, and developing capital campaigns as needed
·      Assists in growing BCA to include the Logic and Rhetoric stages
·      Serves as an ex-officio member of the Board of Trustees
Qualifications:
Spiritual:
·      A sound knowledge of and obedience to Scripture
·      Must be a committed Christian in good standing in a local church
·      Christ-like humility, ability to shepherd others, and committed to developing the spiritual maturity of the students, faculty, and administration
Professional:
·      Bachelor's degree required, preferably from a Christian Institution.  Master's or higher degree preferred
·      Understanding of, and commitment to, the philosophy of classical Christian education
·      Experience in educational leadership, preferably in a classical Christian school
·      Be supportive of and committed to the classical Christian approach to education at BCA and the mission statement of the school
·      Love of learning
·      Experience teaching in a school or ministry setting preferred
·      Excellent communication skills (written and oral)
·      Personal and social skills that would foster strong relationships with students, parents, faculty and the community
·      Must be a team player, able to work closely with the Board of Trustees, mentor effectively, an able communicator, exercise attention to detail, self-motivated, highly organized, and a strong problem solver
Interested candidates:
Please email cover letter and resume/CV to [email protected]
OR mail to:
Head of School Search Committee
Bethel Classical Academy
18700 Harvard Ave.
Irvine, CA 92612