Campus Minister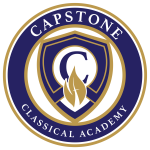 Website Capstone Classical Academy
Fargo,
North Dakota
58104
Position Description
REPORTS TO: Headmaster
EMPLOYMENT CLASSIFICATION: 12-month, full-time, exempt
Plan the chapel calendar and weekly chapel programming.
Plan the recitation curriculum and coordinate leadership of daily recitation.
Build a network of local clergy and community ministry leaders, including Christian non-profits, to bless both them and the Capstone community with mutual edification and leveraging of God's blessings for one another.
Chair the Capstone Clergy Advisory Council, which provides insight and guidance to the academy as it develops its theology and biblical studies curriculum.
Assess the existing Bible-theology curriculum and make recommendations to the Headmaster regarding refinement of content and method as well as prioritization of learning objectives.
Provide professional development in Christian worldview integration and spiritual formation of children and adolescents.
Provide parent education and support with regard to spiritual formation of children.
Assist the Headmaster, faculty, and Parent Fellowship with developing a comprehensive discipleship framework that brings intentionality and integration across the curriculum, school habits and traditions (cultural liturgies), policy, and co-curriculars.
Essentially, support the Headmaster's efforts to stay laser-focused on the mission and vision of Capstone Classical Academy.
Lead a team-oriented development of the high school Bible and theology curriculum that serves the academy's diverse Christian constituencies well.
Fill in as an emergency classroom substitute as needed (will minimize these occurrences).
Pray for the Headmaster to faithfully execute his calling in the ministry of Capstone Classical Academy.
Pray for Capstone Classical Academy's board, leadership team, faculty, staff, and families.
Represent Capstone Classical Academy's mission, and most importantly, Jesus Christ, by submitting to the Holy Spirit in interactions with colleagues and families to the glory of God.
Assist Headmaster with tasks as needed and directed to help him to serve families, faculty, and staff with excellence.
Provide helpful observations and critique to the Headmaster for the purpose of helping him to improve Capstone's service to its families, faculty, and staff, and to help him to support this position of administrative assistant with excellence.