Safety & Security Specialist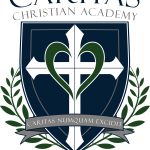 Website Caritas Christian Classical Academy
Safety & Security Specialist
Position Description
Position: Safety & Security Specialist, Grammar School Campus
Purpose: The Safety & Security Specialist leads the implementation and provides ongoing management of Caritas Academy's safety and security policies and procedures. This role provides support to the educational process with specific responsibilities for the safety and welfare of students, staff, and community members on school campus.  Position Hours: Part-time
Reports To: Director of Administration
Qualifications: Industry experience preferred, but not required
Classification: Hourly
Responsibilities:
●  Serve as a primary member of the Emergency Response Team.
●  Communicates safety and security policies and procedures to students, staff and visitors.
●  Utilizes protocols, and oversees campus visitor processes.
●  Implements open/close procedures.
●  Patrols school facilities for the purpose of providing visibility and maintaining safety and security.
●  Oversee the implementation and maintenance of the school's emergency response plan and manage related administrative tasks.
●  Keep apprised on the latest and most effective security strategies and protocols.
●  Assists with the coordination and facilitation of safety and security meetings and training for staff and volunteers.
●  Liaise with local law enforcement and emergency services providers.
●  Responds to a variety of situations for the purpose of taking the appropriate action to resolve immediate safety and/or security concerns.
●  Assist administrators in the enforcement of all school regulations and state laws.
●  Monitors all persons on campus at drop off, pickup, and at campus events. May be directed to supervise recess, lunch, classrooms with substitutes, open areas, and other events as needed.
●  Assists administration with the handling of all campus incidents.
●  Other related duties as assigned for the purpose of ensuring campus safety and security.
Qualifications:
●  Ability to apply common sense understanding to solve practical problems and deal with a variety of situations.
●  Ability to handle confrontation and conflict without an emotional response.
●  Knowledge of security related practices and procedures.
●  Knowledge of rules and standards of acceptable student conduct, health and safety.
●  Successful completion of security training program after onboarding.
●  Fingerprint Clearance Card.
●  CPR/First Aid Certification.
●  Be in agreement with and willing to uphold the Caritas Academy Mission and Statement of Faith.
●  Be active in a local church, with a substantial record of service and leadership in the body of Christ.
●  Live a Christian lifestyle which demonstrates a Christian worldview in all aspects of life.
●  Be passionate about ensuring the safety and security of Caritas students and staff.
●  Industry experience is preferred, but not required.