Part-Time Librarian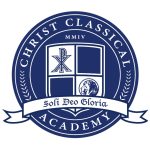 Website Christ Classical Academy
A place to practice the pursuit of truth, beauty, and goodness.
2205 Thomasville Rd,
Tallahassee,
Florida
32308
Position Description
Over time and in cooperation with the academic leadership team, build a collection of library books supportive of Christ Classical's mission and vision to serve students in Pre-K to Grade 12.
Manage check-in and check-out procedures including an electronic catalog system.
Over time, build a collection of resources for teachers and parents on topics related to classical and Christian teaching, parenting, child-rearing, and Christian thought.
Manage student and parent volunteers who may help with duties like covering books, shelving books, reading to children, cataloging inventory, etc.
Welcome students in Grades K – 5 to the library as classes for one 30-minute period weekly.  Read aloud, teach library skills and etiquette, advise students about books to read, guide students in returning books and checking books out.  There are 12 sections in Grades K – 5.
Develop an annual lesson plan for library visits in order to achieve stated goals for each grade level.
Open library to parents, logic school students, and rhetoric school students 3-4 afternoons per week.
Manage Boni Libri reading program.
Promote a culture of reading among students, parents, and faculty.
Select, catalog, and update periodicals for readers of all ages supportive of Christ Classical's mission and vision.
Develop and propose a library budget to the Head of School.
Support instruction by collaborating with teachers to offer library resources for research projects and other classroom activities.
Report directly to both the Grammar School Principal and the Interim Upper School Principal.
Model Christian faith and virtue to students, faculty, and parents.