Latin Teacher, Grades 3-8 (Full-time)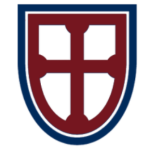 Website Dominion Christian School
Knowledge. Truth. Wisdom.
1545 Dranesville Road,
Herndon,
Virginia
20170
Position Description
With approximately 320 students enrolled, Dominion is a classical Christian school in Northern Virginia (in the suburbs of D.C.). For the 2023-2024 school year, we are seeking qualified candidates for a full-time Latin teaching position, Grades 3-8. Well-qualified candidates will hold at least a four-year degree, be intellectually curious and passionate about children, and have great instincts and a love for teaching. Because Dominion has a faith-based mission and its employees are in a role of ministry, not just teaching, the school also requires candidates to agree without reservation with the school's statement of faith and be a member in regular attendance at a Christian church. To be considered for this position, please submit a resume or CV, cover letter, and a brief statement of faith or Christian testimony to [email protected].