Principal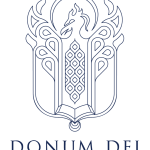 Website Donum Dei Classical Academy
San Francisco,
California
Position Description
About Donum Dei Classical Academy
Donum Dei Classical Academy, a Gift of God, opened in August 2019 in San Francisco, California. Our mission is to impart a rich classical Christian curriculum full of Scriptural truth and life-giving experiences. We exist to nourish students' hearts, souls, minds, and bodies for the purpose of growing in them knowledge, wisdom, good character, and Christ-like virtue worthy of bringing glory to our great God. The leadership team has set the foundation for a rich intellectual and spiritual culture, with excellent teachers across disciplines who are dedicated to shaping the hearts and minds of the young. San Francisco is a dynamic, influential city; this is an opportunity for a pioneering administrator who wants to help us establish strength in these areas: classical education, Christian formation, and community-building.
How this role fits into Donum Dei as an organization
The School Principal will oversee all aspects of the school as a strategic leader and doer, as well as someone who can mentor others to grow in their professional development of classical Christian education. Responsibilities include, but are not limited to, the following:
Classical Educator
Charged with the primary oversight and responsibility for Donum Dei's curricular and co-curricular experiences with a focus on enhancing our classical education pedagogy
Oversees the development of multidisciplinary, integrated learning experiences
Leads, develops, and manages the academic and staff teams to grow in classical methodologies and practices with a focus on things that are true, good, and beautiful
May lead teacher/staff meetings on the development of classical education methods and effective classroom management and teach one academic class to our students
Christian Leader
Incorporates a healthy Christian culture in line with Donum Dei's Statement of Faith
Manages the daily operations of the school. Beyond daily operations, the Principal's primary responsibility is to bolster the health of the school:

Mentors and nurtures our faculty and staff
Collaborates with the Dean of Students and all faculty and staff to further develop  our model as a parent-partnership school with an emphasis on discipleship and students' spiritual formation
In collaboration with other leaders, inspires Christian spiritual and character formation for faculty/staff and students
Community-Builder
Establishes and executes school operational processes and policies in ways that strengthen our teams
Serves as a main liaison and leader between Donum Dei and internal constituencies (faculty/staff and families) and external constituencies (local ministries, pastors/churches, businesses, etc.)
Encourages participation in Donum Dei events and helps to lead as appropriate
Who we are looking for someone who: 
Is an experienced candidate with expertise in classical Christian K-12 leadership, academic classroom teaching and/or scholarly research, and a track record of innovative and collaborative teamwork.
Is a leader with evidence of innovative and creative problem-solving skills, ability to grow internal and external friendships and partnerships, and those who desire to equip minds and form souls in a post-Christian culture.
A graduate degree in education or equivalent is required (Ed.D., Ph.D., or M.Div., or similar preferred).
At least 2-years of classical school leadership experience is strongly preferred.
CA Teaching Credential or ACSI or ACCS Teacher Certification
Employment Type 
This is a full time, exempt teaching and administrative role. Compensation is annual salaried pay and tuition credit if applicable.