Upper School Principal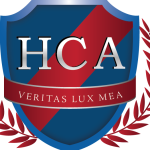 Website Heritage Classical Academy
Position Description
Heritage Classical Academy is seeking a qualified Upper School Principal. Applicants should possess a vibrant Christian testimony demonstrating a growing relationship with Jesus Christ. Applicants should also fully support HCA's Statement of Faith and be excited about the great tradition of classical Christian education. The Upper School Principal will be instrumental in shaping the Christian culture of HCA, and as such, the ideal candidate will be a natural shepherd and exude a love for Jesus. This position demands a humble leader and life-long learner who is able to deftly handle interpersonal conflicts, comfortable when speaking before an audience, and who desires to nurture growth in both students and teachers.
Job Requirements:
Strong Christian testimony and member of local church
Bachelor's degree (Master's Degree Preferred)
Previous experience in a school environment (preferably in a classical Christian school)
Passion and commitment for the classical model
Strong written communication and interpersonal skills
Strong organizational and leadership skills
Proficiency in Microsoft Office Programs
Job Responsibilities:
Interview, manage, mentor, train, and support the teaching staff, engendering a culture of Christian charity and joy
Oversee and consistently enforce student discipline in a biblical manner with a desire to help the child see the broader sin problem, point the child to Christ as the greatest need, and guide the child to pursue reconciliation with the offended party
Facilitate and oversee the day to day operations of the Upper School, cultivating and creating the culture
Create teaching schedule with input from senior admin team
Interview prospective and current families to determine and ensure cultural fit at HCA
Foster commitment to upholding the Portrait of a Graduate among staff and students
Communicate with parents, teachers, and administration so as to foster a culture of trust and openness
With fellow Administrators and Curriculum Committee, ensure HCA maintains a culture of joyful learning and curiosity
Demonstrate a biblical model of work via punctuality, consistency, servant leadership, and modesty
Manage standardized tests and oversee registrar responsibilities, including college and career guidance
Oversee and implement the House System
Oversee and implement new clubs, sports, and co-curricular activities
With Director of Marketing, develop events and programs to increase HCA's presence in the community
Complete projects and duties assigned by the Head of School
About Heritage Classical Academy:
Heritage Classical Academy is a preschool through tenth grade classical Christian school located in Northeast Ohio, thirty minutes from Cleveland. We are a multi-campus, vibrant,
growing community upholding Biblical standards for our students, faculty, and staff. HCA partners with parents to develop students who value and pursue the truth, beauty, and goodness in Jesus and the world He has made. Our rigorous, Christ-centered, classical program aims to cultivate lifelong learners who think and live for Christ.
Application Process:
Interested applicants should submit Resume and Cover letter through our website