Full Time Middle Grades Math Teacher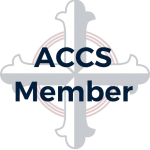 Website Highland Rim Academy
Cookeville, TN,
Tennessee
Position Description
Highland Rim Academy is a K-12 ACCS accredited school whose vision is to graduate young men and women transformed by the gospel and sharpened by rigorous academic pursuit for the purpose of cultural reformation and a life committed to servant leadership.
The school seeks to hire an experienced math teacher for grades 6-8 for the 2023-2024 school year. Qualified applicants will hold any four year degree and possess either professional or educational experience in the field of mathematics. An ideal candidate will be skilled and experienced in teaching the content area, as well as working closely with middle grade students.
Applicants need not possess formal theological training, however, are expected to be well discipled in Christian faith and practice and demonstrate a commitment to the local church body.  A qualified individual will hold to conservative and orthodox views on issues such as gender roles, sexuality, and six day literal Creation. Additionally, best fits will be aligned with the Dallas Statement on Social Justice and the Gospel.
Highland Rim Academy boasts a robust faculty culture, growing student enrollment, and an uncompromising commitment to a high quality and Christ-centered classical education.