Media & Graphic Design Manager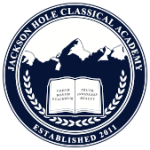 Website Jackson Hole Classical Academy
2500 S Park Loop Road,
Jackson,
Wyoming
83001
Position Description
Jackson Hole Classical Academy seeks a Media & Graphic Design Manager
Jackson Hole Classical Academy seeks an experienced professional who will implement the Academy's media needs to further the mission and vision of the school. The website, promotional videos and social media updates are key components of this position. The media position is charged with updating and editing print materials using the Adobe Suite and other graphic design software. Some additional duties include photographing school events and daily activities, as well as archiving print and digital materials. This position reports to the Director of Advancement.
Responsibilities  
Management of Academy Website
·      Update the Academy website with content & articles written by the Academy Writing Officer
·      Regularly check for accuracy of dates, grammar, spelling, and content
·      Update the website quarterly with high quality images that support the Academy's brand
·      Support the current layout of the website and focus on consistency in branding
·      Use analytics to assess usage of the website
·      Report quarterly to the Advancement Team with a website analytics update
·      Update the Academy website over the summer: remove non returning faculty, update calendars and admissions dates, and update faculty, staff, and board bios
Management of Social Media Accounts
·      Update events on Facebook and Instagram regularly with images to match other publication materials
·      Share student achievements and daily life highlights on social media
·      Share short videos to drive enrollment and interest in the school
·      Monitor social media threads to track parent and community engagement
Production of Publicity Materials
·      Use InDesign to edit and update files for Academy programs with new dates, information, times, and photos when needed
·      Draft, edit and compile information to upload on pushpages, which advertise school events and community information with the parent and wider school community.
·      Create short videos to be used as marketing material
·      Update admissions folders with current information
·      Provide Leadership and Advancement Teams with business cards
·      Oversee printing of all notecards and postcards such as student-art stationary and thank-you cards, Christmas cards, and Academy letterhead and envelopes
·      Create banners for local displays that follow local approval processes
·      Create and print posters for a variety of Academy events.
Academic & Brand Management
·      Create school spirit apparel
·      Manage logos
Document School Events
·      Photograph daily life at school and special events
·      Edit photographs & upload to Dropbox.
·      Coordinate that pictures are taken at all school field trips and off-campus events
Qualities
Ideal candidates for this position should be enthusiastic, versatile, detail-oriented, and independent. The candidate should also:
·      Be a team player.
·      Find joy in completing tasks
·      Be detailed oriented
·      Have strong time management skills
·      Be willing to work with patience and respect with a diverse group of colleagues
·      Be a kind, humble, curious team player interested in helping to build a thriving school.
The curriculum at JH Classical Academy is in the classical liberal arts tradition. The Academy believes that each student is created in the image and likeness of God and that the pursuit of truth always begins with a sense of wonder. As educators, we seek "to cultivate within our students the wisdom and virtue necessary to discover and fulfill their God-given potential and contribute to a flourishing and free society."
Jackson Hole, gateway to both Grand Teton National Park and Yellowstone National Park, is visually stunning and offers an unsurpassed quality of life. Weekend and summer recreation opportunities abound. The attractiveness of Jackson makes housing difficult to find, so the Academy assists in that search.
If you would like to be considered for the Media & Graphic Design Manager position, please submit a cover letter, resume, and Initial Inquiry: Staff form to [email protected]. This position is open immediately.