Choir Teacher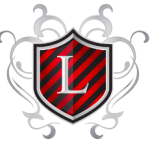 Website Legacy Academy
Position Description
Legacy Academy is seeking a musically gifted individual who can facilitate and coordinate our Kindergarten – Seventh grade classes in choir. This is a part time position.
Requirements:
– Follower of Jesus and actively attending a local church
– Be able to pass a background check
– Have a background in music/choir/teaching
Job Description
– You will be responsible for planning and teaching our students in choir. This may include teaching them to sight read music notes, how to sing in melody and harmony, and teaching them vocal exercises. You will also work under the supervision of our Head of School and may be asked to also help with any musical/drama productions throughout the year.