Librarian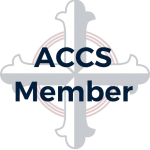 Website Providence Academy
2788 Carroll Creek Rd,
Johnson City,
Tennessee
37615
Position Description
TITLE:   Librarian
QUALIFICATIONS:
1.       Bachelor's Degree, Library Sciences or Library Media/Technology degree is preferred
2.       Effective communication skills necessary for daily teacher/student interactions
3.      Born again Christian who knows the Lord Jesus Christ as Savior. (John 3:3, 1 Peter 1:23) Views the Bible as the only inerrant, infallible and inspired Word of God. (II Timothy 3:16). High moral character and good attendance record
REPORTS TO:     Program Principals
POSITION OVERVIEW:   Under general supervision, performs a variety of technical and professional librarian duties of moderate to complex difficulty including providing information and assistance to students, parents, and teachers; providing information concerning location and content of collection; performing reference and reader advisory services; performing collection management within assigned area; may plan, schedule and present generalized programs.
PRIMARY RESPONSIBILITES:
1.       Management, organization, and scheduling for the library
2.       Lead the library program to foster a love for reading
3.       Develop instructional program for students and submit weekly lesson plans
4.       Collaborate with teachers to provide support services for classroom projects and thematic units
5.       Maintain functional library set-up
6.       Ordering, receiving, cataloguing, and displaying new materials including hardware, software, books, journals, and other research materials
7.       Coordinates with Finance Director for developing budgets
8.       Responsible for ongoing training of staff and students on the use of the library including both technology and hard copy books
9.       Create and promote vision for growth in the library program
10.   Developing research and other teaching tools to help students become more efficient in finding material both in books and on the internet
11.   Managing the media center, audio-visual equipment and other materials as required
Additional Responsibilities
1.       Serve on Reading Week Committee for library promotion
2.       Plans and executes school wide book fairs
3.       Attend administrative meetings on an as needed basis
4.       Other duties as assigned
TERMS OF EMPLOYMENT:           10 Month Position
Eight (8) hours per day
Starting Base Pay – $36K
Other benefits include health/dental/vision/long-term disability/life insurance/401K/tuition discount
EVALUATION:    Annually, by Elementary Principal w/Secondary Principal input
NOTE:  This job description is not intended to be all-inclusive. Employee may perform other related duties as negotiated to meet the ongoing needs of the organization.