Grammar School Principal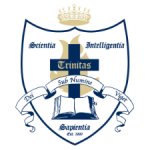 Website Trinitas Christian School
Education for the Heart, Soul, and Mind.
3301 E Johnson Ave,
Pensacola,
Florida
32514
Position Description
Are you committed to education with loving God as its foundation, cultivating Christian virtue as its expression, and forming well-trained Christian minds as its endgame? Trinitas Christian School is. In fact, this is the passion that unites and fuels us. We're looking to grow our administrative team with like-minded, Christ-followers who are smitten with classical education.
If you love grammar school students and can effectively support their teachers, our Grammar School Principal position might be a good fit.  This administrative position will collaborate with our Headmaster and existing admin team to continue the good work God has been doing at Trinitas since 1999.
Experience and advanced education are obviously attractive, but it's more important that you love what we love. If you do, by God's grace, the rest will fall in place. If it sounds like Trinitas might be a good fit for you – or if you know of someone else who might be interested – we'd love to hear from you. Please call James Cowart at 850.293.1164 or email him here.