Faith Christian School (VA)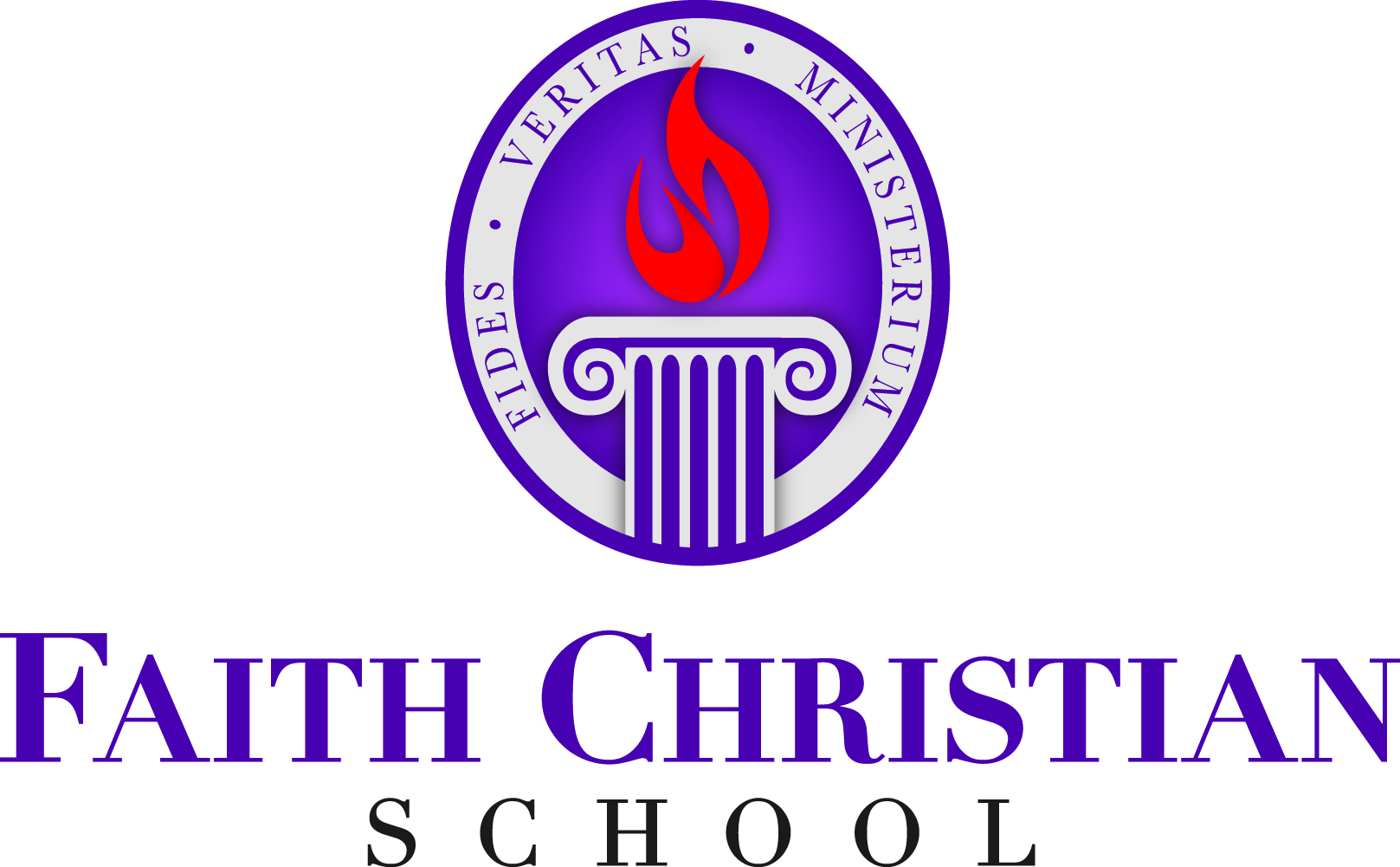 Contact Information
E-mail: [email protected]
Phone: (540) 769-5200
Address: 3585 Buck Mountain Rd, Roanoke, VA
About Our School Program
Faith Christian is dedicated to a Classical Christian pedagogy represented by our Basic Understandings: What: 1. Christ Our Wisdom. As the "treasure of all wisdom," Jesus Christ is the ultimate object of our study. 2. Classic Liberal Arts. The ancients devised a course of education known as the Trivium (i.e., grammar, logic, and rhetoric) and the Quadrivium (i.e., arithmetic, geometry, music, astronomy). To this, it is common to add the formal study of Latin. 3. Fine Arts. The study of the fine arts (i.e., music, art, and drama) trains the senses and cultivates the affections for the true, good, and beautiful. 4. Western Tradition. Our historical and cultural heritage, the canon of the Western tradition composes the core curriculum of a classical Christian education. How: 1. Christ Our Example. The teacher seeks to imitate Jesus Christ in methods of discipleship. 2. Socratic Method. Rather than simply transmitting course content, teachers lead students to "discover" the truth by asking questions. 3. Rigor. A proper education requires that students perform hard work with big ideas. 4. The Nature of God. Being his handiwork, all subjects of study are the means by which the nature and character of God is revealed. 5. Integration. Having as its origin the mind of God, the body of courses is best understood as a unified whole, one subject related to all others. 6. Competition. The crucible of competition refines student skills and virtues and (indirectly) their appreciation for the gospel as the source of ultimate worth. 7. Relationships. True education occurs in the context of a healthy and dynamic relationship between teacher and student. Why: 1. Christ Our Savior. The student is entrusted to Jesus Christ for his salvation and transformation. 2. Divine Image. A reflection of the image of God in man. All children possess a natural appetite for learning and faculties of reason by which they discover the truth. 3. Wisdom & Virtue. A Christian Classical education is aimed to cultivate in students both wisdom and virtue, the antidote for our proclivity toward foolishness and sin due to our fallen condition. 4. Delight. A love of learning is stoked in students as they experience their teachers' own love of learning. Students stoke a love of learning by imitating the example of their teachers. 5. Responsibility. For their development and maturity, students are asked to take on increasing levels of responsibility. 6. Physical Fitness. A proper education trains both the body and mind; therefore, students engage in physical training. 7. Imagination. Students cultivate a vibrant imagination, the faculty by which they associate things and ideas to deepen their understanding, by means of story and metaphor.
About Our Community & Mission
Faith Christian cultivates a community of mutual trust and respect and among faculty encourages a fellowship of friends, with staff, a relationship of appreciation and respect, with parents, a shared partnership, and with students, an inspired engagement as fellow image bearers.
What We Are Known For In The Community
Faith Christian has a strong presence in the community born from a respect for the quality of education and substantial service to the community. This service is most evident in our annual Project Faith Day where the entire school plus volunteers (600+ total) volunteer in the community on a single day. This event raised over $200,000 in 2016 and in its 15 years has raised over $2,000,000 for the school. In addition, Faith students and volunteers have donated more than 40,000 hours of service to our community. In addition to many other smaller service projects, the school hosts a community leadership / influencers breakfast with over 200 local leaders attending each of the past two years. Jimmy Collins, former CEO of Chick-fil-A spoke and last year, Chad Hennings, 3X Superbowl champion spoke. For 2016 we will host, Gregg Marcantel, former Corrections Department Secretary for New Mexico and featured personality on A&E's "Behind Bars" and CBS' "Undercover Boss."
About The Area We Serve
Faith Christian School, located in Roanoke, VA, is nestled in the beautiful Blue Ridge mountains with our property running along a portion of the Blue Ridge Parkway. The Roanoke Valley has a reputation of being a wonderful place to raise a family and is regionally recognized as a premier spot for outdoor activities. The growing city is vibrant and nearby rivers, lakes, and mountains provide unlimited access to hiking, canoeing, cycling and more. Easy access to the major cities of Washington, DC, Richmond, and the Research Triangle of North Carolina are enticing day trips. For those with a little more time on their hands, beautiful Virginia Beach is only a four and a half hour drive from Roanoke.
School Information
Leslie Ramsey

Yes

(540) 769-5200

03/26/2019

1997

Pre-K, K, 1st, 2nd, 3rd, 4th, 5th, 6th, 7th, 8th, 9th, 10th, 11th, 12th

08/30/2006

131

Number of students k-6 Non-Traditional

N/A

5-day Traditional

76

Number of students 7-12 Non-Traditional

N/A

21

N/A

International Student Program

No

$-$

Peter Baur

No

Ab Jones

None