---
Print Magazine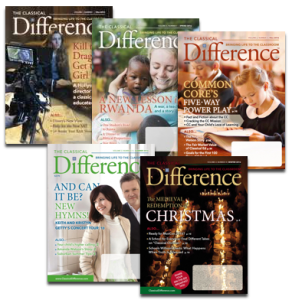 ---
Online Magazine

News, articles, blogs, videos, and podcasts at your fingertips. Submit content and photos of your own, and see past issues.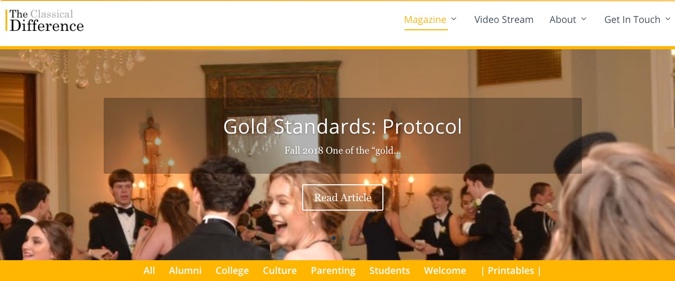 ---
The Classical Difference Today – ACCS Blog


---
The Classical Difference Network – Videos

Learning in WarTime
"Learning in Wartime" is a fast paced interview series discussing the importance of learning in all periods of life, especially in times of cultural and spiritual conflict. The title from our show is borrowed. The name comes from the famous speech delivered by C.S. Lewis at the outset of World War 2.
"We are always falling in love or quarreling, looking for jobs or fearing to lose them, getting ill and recovering, following public affairs. If we let ourselves, we shall always be waiting for some distraction or other to end before we can really get down to our work. The only people who achieve much are those who want knowledge so badly that they seek it while the conditions are still unfavorable." Christians now find themselves in a cold culture war. No aspect of life seems immune from a progressive or revolutionary agenda. Movies, television, professional sports, late-night comedy, colleges, even the church, have all been weaponized against the time-honored practices of the Christian life. Now more than ever, we must be cool under pressure, not giving into the temptations that are legion. This cannot be done without an intentional, habitual, and thoughtful way of thinking Christianly in the world. This is precisely what we hope to provide you on this interview show: thoughtful men and women who, although they are in the world, are determined to keep learning in Wartime."
---
BaseCamp Live

Podcasts equipping you to raise the next generation with ancient future education.
BaseCampLive.com