Director of Curriculum & Instruction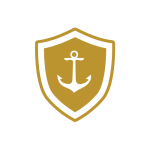 Chicago Christian Academy
Anchoring our kids on the truth of Christ amidst the beauty of Chicago.
Position Description
Job Description: Director of Curriculum & Instruction
Reports To: Head of School
Start Date: Immediately
SCHOOL MISSION: Chicago Christian Academy exists to assist parents in the discipleship of their children by providing academic instruction that is distinctly Christian, inspiring a wonder at God and a love of His creation; by equipping a generation of critical thinkers ready to engage the world using the proven classical education curriculum and method; and by fostering a diverse fellowship of support and love through intentional and robust engagement with attending families.
ROLE PURPOSE: The Director of Curriculum and Instruction will oversee the Chicago Christian Academy Program in the 2023-2024 school year and help to develop the curriculum and all things that affect student learning in the future of the school. The Director of Curriculum and Instruction reports to a board designated representative or administrator. Responsibilities include, but are not limited to:
DUTIES/RESPONSIBILITIES:
Lead the Chicago Christian Academy Program in the 2023-2024 school year.
Develop curriculum in alignment with accreditation standards as described by the Association of Classical Christian Schools (ACCS).
Participate in teacher recruitment and assisting in the hiring process for all instructional staff with an emphasis in classical methodologies and practices.
Assist with summer staff orientation.
Attend teacher meetings, support lead teachers, and facilitate positive faculty dynamics.
Articulate and model the school's core values to students, families, staff and the community.
A commitment to Chicago Christian Academy and its values; an understanding of its mission and unwavering commitment to fulfill it.
A high level of personal integrity and professionalism.
An unwavering commitment to high academic achievement of all students.
Ability to give constructive feedback to facilitate student growth and academic achievement.
Openness to receive feedback on issues that will facilitate growth and achievement of both students and faculty from the Board of Directors or its designee of Chicago Christian Academy.
QUALIFICATIONS:
High moral character and testimony of saving faith in Jesus Christ.
Degree in education.
Experience working in a Classical Christian school setting is preferred.
Work requires willingness to work a flexible schedule.
TERMS OF EMPLOYMENT: Part-Time Role, 20 hours a week.
EVALUATION:   Annually, by Head of School and Board of Directors
NOTE:  This job description is not intended to be all-inclusive. Employee may perform other related duties as negotiated to meet the ongoing needs of the organization.