If the Lord reveals the need to you, He may be calling you to start a school.
If you're like most, you're a parent or just someone who found the passion that ignites around classical Christian education. From what you understand, you love it. But there's no viable option in your area. Homeschooling has its limitations. You have the opportunity to work in the kingdom– not just for your children, but for generations.  If you choose to walk this road, we'll help.
ACCS Startup Assistance
If you've looked around and cannot find a suitable classical Christian school near you, it may be your calling to start one.  Our movement is composed of over 200 schools that started just this way.  Why go it alone?  The ACCS provides a package of assistance that will start a school off on the right foot, and have it up and running within a year or two– sooner if need be.  Here are some tips.
Post your interest in our Forum below so that others in your area can find you.
Find 2-3 other families that are dedicated to starting a classical Christian school with you.  Often, these are from your church or other Christian gatherings in your community.  You can use our web resources at ClassicalDifference.com to guide your friends into an understanding of the model.
Setup a weekly or monthly "pray and planning" time to get together and read about classical Christian education with these "startup" families.
Pull together about $500.  This will help cover the initial costs to incorporate in your state (this may vary widely), to get a federal tax ID number, and to purchase the ACCS Startup Package.
Proceed to the ACCS MeRC (if you bought the ACCS Startup Package) for initial document templates (like your bylaws, articles of incorporation, parent/student handbooks), forms (admissions, report cards, etc.), and a 1-year startup guide that will point you to the many resources we have available.
Raise an additional $1000 to file IRS form 1023 if you want to accept tax deductible donations.  When you need to raise money from friends and family for startup costs, this can be very helpful.  The actual IRS fee is normally $850, plus what you may wish to pay to have someone help with the paperwork.
Order A Start-Up Package
The ACCS has long offered its Startup Notebook which contains much of the information helpful to start a school.  In 2017, we combined the notebook with 1 year of membership in the ACCS.  This allows a new school to access our expansive resources within the MRC.
Price:  $150
Eligibility:  This offer is available only to first-time members with fewer than 100 students.  Your organization must otherwise meet ACCS Membership Requirements.  If the organization has not yet formed, the spokesperson for the future organization must agree to our statement of faith and confirm that the future organization will be a private classical Christian school.
Included in the price is:

One Startup Notebook
One full year of membership, plus the remainder of the current year
A membership kit that includes a plaque and other materials
A Q&A session (3o minutes) with Harold Naylor, a consultant to new schools
Access to the Member Resource Center (MeRC) which contains hundreds of sample documents and forms, access to all (available) past conference talks, a variety of written resources, and much more.  It also contains a step-by-step startup tool for schools.
You can choose to subscribe your parents to The Classical Difference. Parents at ACCS Member Schools can receive this quarterly magazine in their mailboxes for free if you sign up for this service. (Separate charges apply for additional copies).

To purchase, buy this item from our store Startup Package.
Startup Notebook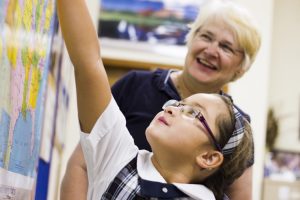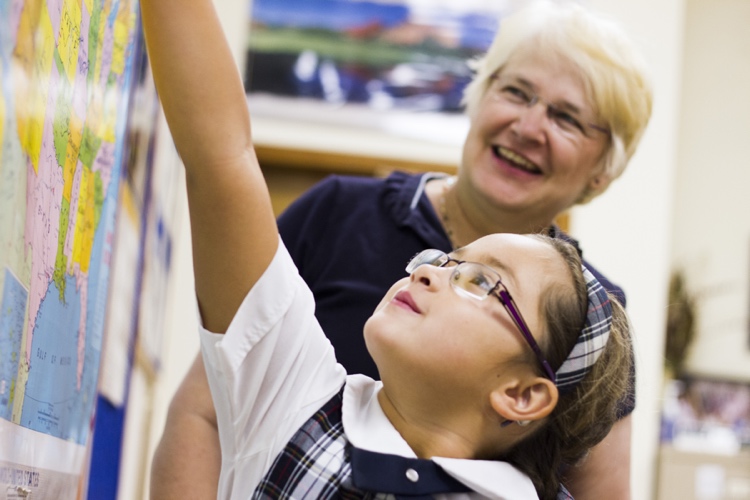 Or, if you prefer, you can purchase the Startup Notebook on its own.
The ACCS School Start-Up Notebook, first published in 1999, has been completely revised and expanded. The 2013 edition includes both brand new articles and updated revisions for all other articles. Discussion questions that identify critical issues to be answered for a particular topic are provided. The notebook also includes many sample documents currently in use at ACCS schools. Each author has experience working in classical Christian schools.
The notebook is available exclusively from the ACCS store.

Start Up School Groups
Need to find others in your area who are interested in starting a new classical Christian school? Send us your ad.
Other Resources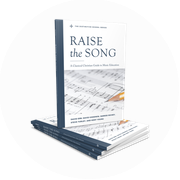 Raise the Song: A Classical Christian Guide to Music Education
So You Want to Start a School?
Discover Classical Christian Education: The Essential Guide for Parents
Current Startups
Libertyville, IL (Chicago Area–Northern Suburbs/Lake County)
After homeschooling for several years, my husband and I have been exploring the possibility of a classical school for our kids. As the nearest option is about an hour's drive away, we feel led to start praying for what role we may play in starting a classical Christian school in this area. We are looking to partner with other families to pray for this need, as well. Please contact us via email at kristy_kemp@yahoo.com or call 847-915-0116.
North Denver Metro, CO
Summit Classical Academy is new classical Christian school forming in the North Denver Metro area. We are excited about this endeavor and believe it is filling a need in our community. The Association of Classical Christian Schools (ACCS) is the largest network of classical Christian schools in the nation. The Denver area currently has two ACCS member schools, Arma Dei Academy in Highlands Ranch and Augustine Classical Academy in Littleton, but there isn't an option on the North end. Summit Classical Academy is filling this need. We are passionate about the classical Christian model because we have seen it work previously and hear of its success in other ACCS schools across the nation. We believe this is the best education we can give our children, so we are going for it! Families who are interested in a classical Christian school in the Northern Denver Metro area please contact us via email at info@summitclassicalacademy.org or visit our website at: www.SummitClassicalAcademy.org.
Fayetteville, AR
My name is Caleb Martin. My wife and I are interested in starting a Classical Christian School in Fayetteville, AR. My wife has been teaching classically for the past 7 years and is currently pursuing a master's in classical education. I work locally for a Christian non-profit outreach ministry. We are looking for other like minded families who would like to discuss and pray about starting a school. Please email me at calebmartin@pm.me if you are interested.
Biloxi, MS (and surrounding area)
We are two families with passionate hearts for children to experience the richness of a Christian classical education in a hybrid model (part school/part homeschool) on the Mississippi Gulf Coast (in or near Biloxi, MS). We seek like-minded families interested in starting a K-4 co-op in '20-'21, leading to the launch of a school in '21-'22. Please contact Stephanie Dollahite at steph591@yahoo.com.
South Kansas City, Missouri
My name is KJ Behler and I am looking for families to partner with to start an affordable and accessible Classical Christian School in the South Kansas City area to serve Christian families in Grandview, Raymore, Belton, Lee's Summit, Greenwood, and even Cass County. I am currently in seminary working on my Master of Divinity with an emphasis in Christian Education and I hope to launch the school no later than August of 2021. If you are interested in Classical Christian Education and live near the southern suburbs of Kansas City, please contact me at skcClassicalChristianSchool@gmail.com.
Evans, Georgia
I'm interested in starting a classical Christian hybrid school in Evans, GA. Looking for interested families to join us on this journey. Contact Shannon at smjinca@icloud.com if you are interested.
Central Maine
My name is Jane Simpson and I am looking to start a classical Christian school in central Maine that would meet three days per week and emphasize theological rootedness in the Trinity, liturgical formation of learning habits, and the role of imagination in the perception of Truth, Beauty and Goodness. I have a vision for a school that provides both an academically excellent classical Christian education and serious vocational training in skills and work that make rural living possible, beautiful and enjoyable. Please write to janederreberrysimpson@gmail.com or call 207-938-3215 if you are interested.
Angus-Fife Area, Scotland
My name is Dave Dickson and I am an assistant pastor at Lochee Baptist Chapel, Dundee, Scotland. My wife and I have three boys of school age and we are looking to gather with other families to start a Classical Christian School in the Angus and Fife area. I believe this will be the first in Europe and would be excited if this is the first of many! For more info please contact me at info@locheebaptistchapel.com.
Phoenix, Arizona
My name is Bryan Baker and I am very interested in starting a school in the Surprise-Peoria-Glendale area near Phoenix, AZ. Please visit my website and sign up for the interest list! https://classicalchristianphx.school.blog/
Redwood City, California
My name is John Martin and our family of four lives in Redwood City, California. We and the other families in our Bible Study are actively seeking out like-minded families that would like to start a Classical Christian Academy right here in Silicon Valley (possible locations are San Carlos / Redwood City / Menlo Park / Palo Alto). Contact John Martin at jcm.email@gmail.com.
Elkhart, Indiana
We are a family of six hoping to start a Christian classical school in the Elkhart area! We are looking for likeminded families who also desire this and would like to be involved in the process. Please contact Brianna at bscmommy12@gmail.com. Thank you!
Cusco, Peru
A team of evangelical reformed missionaries in Cusco, Peru looking to start a classical Christian school to support the growth of the gospel in our city. We're looking specifically for God to call a headmaster to join our missionary team and help launch an international school here for both missionary children as well as nationals. Email me at laura.dougherty7@gmail.com.
Salem, Oregon
Our family recently moved to Salem, Oregon. We are praying for God to connect us with other families who are interested in starting a classical Christian school in Salem! We look forward to working and building a community with other like-minded families. "Whatever you do, work at it with all your heart, as working for the Lord, not for human masters, since you know that you will receive an inheritance from the Lord as a reward. It is the Lord Christ you are serving." –Colossians 3:23-24. Email me at Andrea.vi07@gmail.com.
Jefferson County, Washington
(Port Townsend serving Port Hadlock, Port Ludlow, Discovery Bay, and Sequim)
Do you live in Jefferson County, Washington and are discouraged by the lack of quality education? Do you want your kids to have the highest quality in education and most solid foundation in Scripture? You're not alone. My family and I are new to Port Townsend and, as the new pastor of San Juan Baptist Church, we are feeling that God may be leading us to start a Classical Christian School. If you're interested in pursuing this in order to change the status quo for children in your community, then please contact me at 360-531-1899 or by Email at ndmuscutt@sanjuanbaptist.com. We will get the conversation started and see where God may lead!
Cape Town, South Africa
Trinity Grammar School opening in mid-January, 2019, with 5 Grade 1's. We are still looking for like-minded families to get on board with us "at the ground floor." We have a wonderfully godly and dedicated Foundation Phase teacher and a house to rent for classes, but much work remains to be done to get the school solidly established. I am a pastor and my wife is a Latin Masters student at the University of Stellenbosch. Contact me at grantmichaelstein@gmail.com.
Nevada County, California
Like-minded group of families who believe our mission is to glorify our Lord Jesus Christ by preparing our children and future generations for life-long service in God's Kingdom utilizing the classical method wish to start a school in Nevada County, California. Please contact Erik Aanestad at erikaanestad@hotmail.com.
RI/ Southeastern MA Area
Experienced Christian school educator seeks folks interested in starting a new Christian school in the RI/ Southeastern Mass. area. Please contact Dr. Thomas Roche at thomas.roche@yahoo.com or 508-212-1491.
Alexandria, Virginia
I am a veteran public school teacher who has been commissioned by God to become the founder of a Christian School grades 6-12 in the Alexandria, Virginia area. All children of faith will be welcomed, as well as those who seek to know Jesus. Please contact Deborah Rowson, D.Min, at deborah.rowson@yahoo.com or 571-268-5802.
Central valley area of CA
We are a husband and wife who are convinced that classical Christian education is the richest and most Christ honoring method of educating our children and the future generations. We hope to start a school in the central valley of California in the fall of 2019. Please contact Alyssa at alyssashaffer0@gmail.com.
Rhinelander, WI
Homeschooling family committed to classical Christian education and pastor of a local church taking the leap to begin a school in the Rhinelander, WI area. Any other like-minded folks interested in taking the leap with us? Please contact Jeremy at jeremy@pgcc.us.
Elizabeth City, NC
My name is Carol Terryberry. Through homeschooling, I developed a passion for classical Christian education. Elizabeth City has a few private options, but the Christian schools are either legalistic or secular. Please contact me if you are interested in working together on this project. Theterryberrys@gmail.com.
Peterborough, Ontario, Canada
My name is Rebecca Kloosterman and I am a qualified elementary teacher and a Pastor's wife. A small group of families in our church are exploring the possibility of starting a Classical Christian School, and would love to connect with any other like-minded parents/educators in the city of Peterborough. If interested, please email rlkloosterman@gmail.com.
Charlotte (Ballantyne area), NC
My name is Maite Lamarre-Pierre. I have fallen in love with classical Christian education and currently there isn't a school in our area. I look forward working with like-minded parents and leaders who share my sentiments. If interested, please email mtlamapierre@gmail.com.
Hutchinson, KS
Former homeschool father who trained both of his daughters in the classical Christian tradition looks to begin a classical Christian school in Hutchinson, Kansas, and hopes there are others in and around town who are like-minded. If you are interested, please contact Stephen Taylor at sktaylor9195@att.net
Add a Group
If you would like to post an ad for a start up school, please send an email to the.forum@accsedu.org or call at 208-882-6101.

Links of Interest
Job Exchange/Classifieds
2017 Repairing the Ruins Conference
What is CCE? | Read More
Explore the Benefits of Membership
Find a School