Soccer, Baseball, Lacrosse Coaches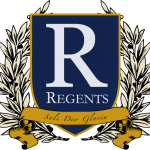 Website Regents School of Charlottesville
Charlottesville,
Virginia
22903
Position Description
Regents School of Charlottesville, a K–12 classical Christian school located in Charlottesville, VA, is seeking passionate and experienced coaches with a strong commitment to the Christian faith. The ideal candidates will possess a deep love and knowledge for all or one of the following sports: soccer, lacrosse. and baseball.
The 2017–18 school year will be our eighth year of operation and we anticipate serving 150 students. For more information, please contact Courtney Palumbo (434) 293-0633 or email your résumé to cpalumbo@regents-school.org.
We are also looking for a kindergarten teacher, a second grade teacher, a fourth grade teacher, and a part-time music or music/drama teacher as we plan to continue to expand our school. Please view our other postings for more information. 3/17