Accreditation
Classical Christian at Its Core
Though there are more than 450 school members in the Association of Classical & Christian Schools, only around 60 have earned the designation of an "ACCS-accredited school."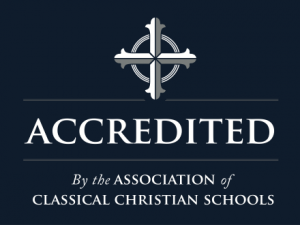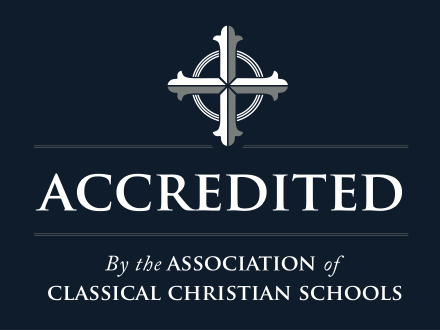 Why Should My School Seek ACCS Accreditation?
---
The ACCS offers the only accreditation specifically designed for classical Christian schools. Accredited members meet our foundational standards for a classical Christian school. Through a typical process of self-study and an onsite visit, we verify the classical nature of the school's teaching so that it meets a foundational set of requirements. Schools often make improvements during the initial stage as they prepare documentation to demonstrate compliance. Knowing that their child's school has met outside standards is an encouragement to parents.
For more information regarding state recognition of ACCS Accreditation, click here.
Learn from headmasters of accredited schools why they chose ACCS, and how it has improved their schools.
Listen to a headmaster whose school recently received recognition as an ACCS-accredited school.
Growing ACCS Accreditation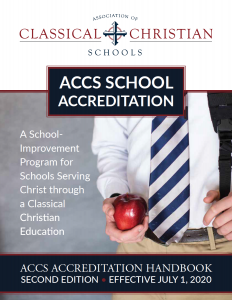 ACCS accreditation is a school-improvement program that provides an evaluation of a school and its practices to encourage stability, quality, and a measure of excellence. The ACCS offers the only accreditation specifically for classical Christian schools.
ACCS offers school accreditation to K-12 schools but is also developing accreditation standards for other grade configurations (i.e., K-8 or collaborative schools).
Step 1: Apply to become an accreditation candidate.
Prerequisite: Active ACCS Membership
Step 2: Host a previsit.
Prerequisite: Approved Candidate for Accreditation
Once approved as a candidate for ACCS accreditation, schools schedule a one-day site visit with the ACCS director of accreditation (or designee).
Step 3: Complete your self-study.
Prerequisite: Approved Candidate for Accreditation
Candidate schools receive instruction helpful to complete their self-study. Schools have up to one year to complete the self-study.
Step 4: Host an Accreditation Committee Visit.
Prerequisite: Self-study has been reviewed and approved
Step 5: Decision on Accreditation.
Prerequisite: Draft accreditation report reviewed by school
An ad-hoc committee will review the draft accreditation report and school's response to the report. Initial accreditation may be awarded for up to two years.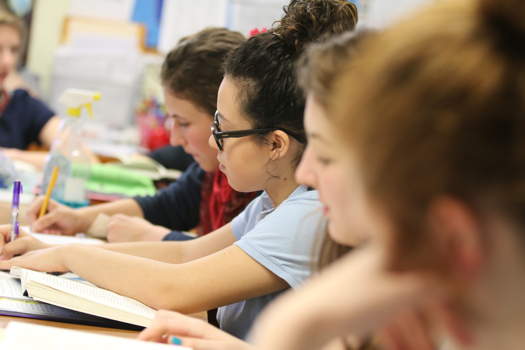 Candidacy is a Partnership
When schools are accepted as accreditation candidates by ACCS, they gain a partner who is committed to helping schools improve through the accreditation process. ACCS and the school will work together to see that the school understands and is prepared for each step of the accreditation process.
Accreditation Standards
---
ACCS accreditation measures how well schools are consistently implementing a classical Christian philosophy of education throughout the entire school organization from school board oversight to classroom pedagogy, including:
Student participation, conduct, and development.
Staff training.
Parent-teacher relations.
Operational and financial policies.
Community support.
The overall spiritual demeanor in the school classrooms.
The integration of Scripture throughout their school's curricula.
Conformity with classical Christian methods in their classrooms.
The standards for the ACCS Classical and Christian School accreditation program are available to all. The accreditation handbook, which contains all of the information necessary for schools deciding whether or not to seek accreditation, is available by request.
Note: This document only contains the standards for accreditation, not the application for school accreditation or other materials required for ACCS school accreditation. Page numbers reflect pages excerpted from the complete handbook. Click on the above link to download the standards.
Available only for ACCS-accredited schools
Teacher certification should verify the presence of demonstrable philosophical understanding and competent teaching skills in the one certified. ACCS Teacher Certification is established to enable teachers to attain the highest level of classical Christian instruction under the supervision of their school's administrator, while providing a long-term independent record of that accomplishment with ACCS, as well as a certificate of achievement for each level of proficiency attained.
Schools can add certified teachers to the database and receive certificates on the Member Resource Center (MRC).