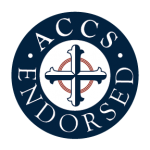 WELCOME TO THE
Ambrose Auxilium
Do you want to build your school more quickly by tapping into the work of those who have gone before? Have you read the books and blogs, and are ready for hands-on experience? The Ambrose School and the ACCS are partnering to help schools quickly grow and improve, whether they are just starting up or want to build on their current foundation. We believe in the benefits of connections with other believers passionate about educating children for Christ.
Utilizing Ambrose's established teachers, administrators, and curriculum — and learning from both successes and failures — you can walk the halls, offices, and classrooms to see first hand the major and minor systems necessary to build and run a successful and excellent school.
Who is this for? Startups or operating schools that would like visional or operational input.
What will I get? One-on-one answers to questions, hands-on solutions, and support networks with CCE leaders and teachers from around the country.
What will I go home with? New ideas and real-world support from an established and growing school, and a faster path forward to meeting the needs in your community.

We will offer both a Collaborative Model Track (i.e., homeschool / classroom hybrid) and a Traditional School Track.  Ambrose also offers an Auxilium in the spring. Dates will be announced soon!
Fantastic. I would come again [and] bring more leaders. This was more practical than any conference I've been to in 15 years. Thank you for all of your time!
I have seen the beauty of Classical Christian ed through the kid's love for learning! This was so well done. Thank you so much for all the time and energy you have selflessly put into this!!
In 3.5 years of preparation, I learned more in these two days than in any book or conference.
I learned the importance of Godly culture in the classroom and within the school is a must. Wonderful event!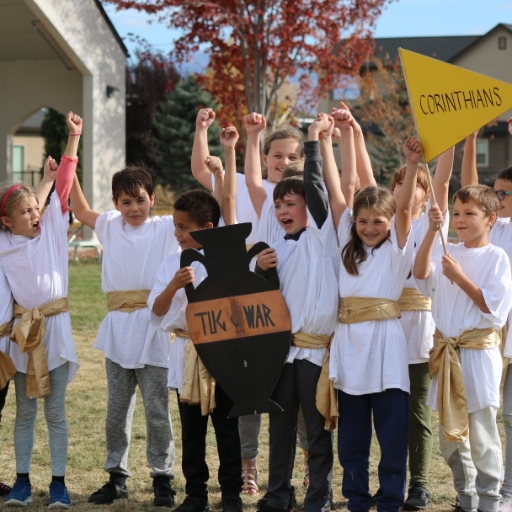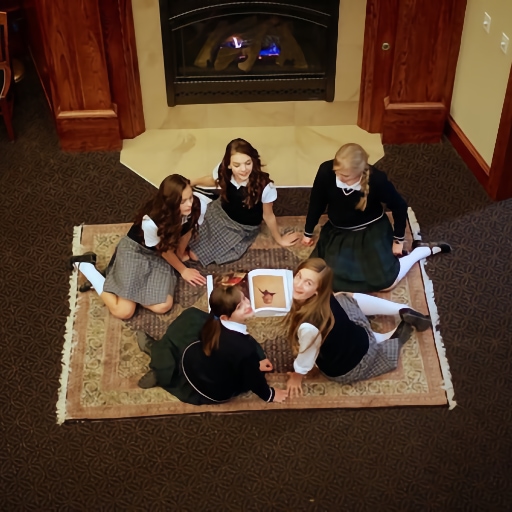 Join educators and administrators from around the country.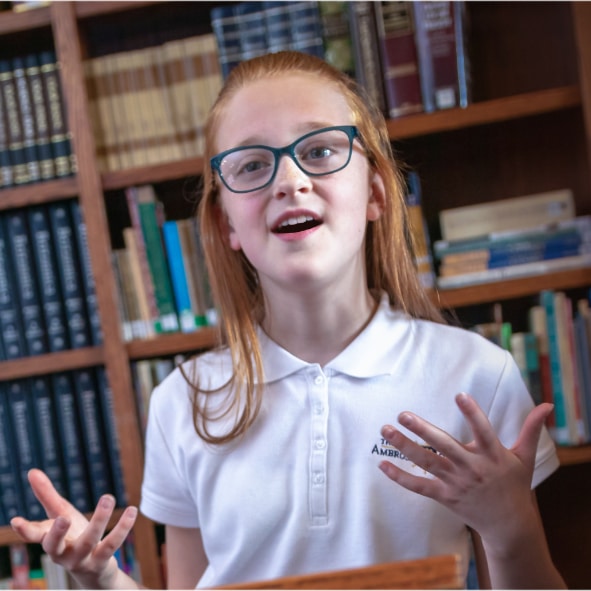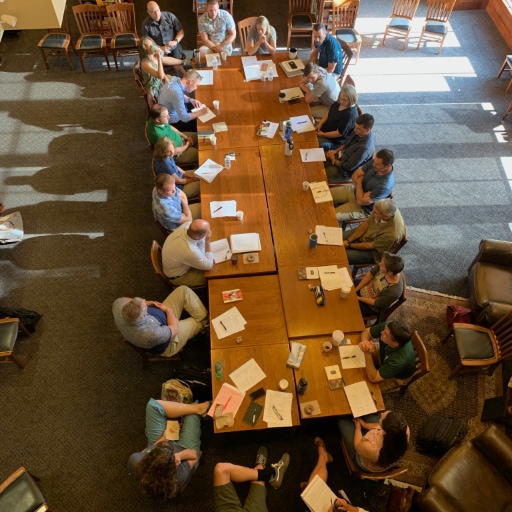 Meet with Ambrose and ACCS staff and leaders.
Ambrose Images: Greek Olympics, Fireside Study Group, In Class, Conference in the Library
PLAN YOUR TRIP
Details & Schedule

We will offer both a Collaborative Model Track (i.e., homeschool / classroom hybrid) and a Traditional School Track.
Details
Dates

October 31 (Monday) – November 2 (Wednesday), 2022

We will begin the Auxilium with an optional reception on the evening of Monday, October 31st, at 7:00PM. We'll wrap up on Wednesday, November 2, by 4:00PM. We recommend participants plan to leave the evening of Wednesday, the 2nd, or the morning of Thursday, the 3rd.

Location
6100 N. Locust Grove Road, Meridian, ID 83646 (Airport is in Boise, ID)
Cost
$120 to cover food and materials
FAQs

Who is this for? Leadership and teachers at new or operating schools who seek input for their school's vision and operation.

What will I get? An in-depth exposure to the way Ambrose works and opportunity to interact with other CCE leaders and teachers.

What will I go home with? New ideas and real-world support from an established school.

Travel
From the airport in Boise, ID (BOI) to Ambrose is 20-30 minutes. (See map.) See cities and corresponding carriers with direct flights to Boise.
Lodging

Recommended Hotels:

Lodging with Ambrose families is available to assist those needing more affordable options. See contact information below.
Current Schedule
Monday, the 31st
Reception, greeting from ACCS representative, and time to mingle with others.
Tuesday, the 1st
Observe classrooms and meet for dinner. Lunch and dinner provided.
Wednesday, the 2nd

Breakout meetings with staff and faculty. Lunch provided.

Marketing, development, building community

Grammar school discipline and spiritual formation

Upper school House program and culture development

Board/administration relationship and training

Curriculum development

Admissions and tuition assistance

Other topics
Questions?
Number of ACCS start up schools this year:
95+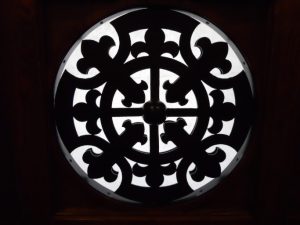 Custom Ironwork at The Ambrose School
LEARN MORE
Meet Ambrose
Ambrose was established in 1995 and has grown from 2 students to over 750 in both traditional and hybrid programs. As an established and growing school, Ambrose welcomes several schools and individuals each year to visit and observe current practices. Ambrose provides speakers to national conferences each year and numerous faculty members have been published in various publications serving the classical Christian education community.
Atlanta (ATL)
Service provided by Delta
Austin (AUS)
Service provided by Alaska
Chicago Midway (MDW)
Summer seasonal service provided by Southwest
Chicago O'Hare (ORD)
Service provided by United, Alaska, and seasonal service by American
Dallas/Fort Worth (DFW)
Service provided by American
Dallas Love Field (DAL)
Summer seasonal service provided by Southwest
Denver (DEN)
Service provided by Southwest and United
Everett, WA (PAE)
Service provided by Alaska
Houston (IAH)
Service provided by United
Idaho Falls (IDA)
Service provided by Alaska (begins June 2022)
Las Vegas (LAS)
Service provided by Allegiant, Southwest and Alaska (Alaska service begins June 2022)
Los Angeles (LAX)
Service provided by Delta, United, Allegiant, and Alaska
Minneapolis (MSP)
Service provided by Delta
Nashville (BNA)
Summer seasonal service provided by Allegiant
Oakland (OAK)
Service provided by Southwest
Orange County (SNA)
Service provided by Allegiant
Summer seasonal service provided by Southwest
Palm Springs (PSP)
Winter seasonal service provided by Alaska
Phoenix-Mesa Gateway (AZA)
Service provided by Allegiant
Phoenix Sky Harbor (PHX)
Service provided by Southwest, American and Alaska
Portland (PDX)
Service provided by Alaska
Pullman-Moscow (PUW)
Service provided by Alaska
Sacramento (SMF)
Service provided by Alaska and Southwest
Salt Lake City (SLC)
Service provided by Delta
San Diego (SAN)
Service provided by Alaska and Southwest
San Francisco (SFO)
Service provided by United and Alaska
San Jose (SJC)
Service provided by Alaska and Southwest
Seattle (SEA)
Service provided by Alaska and Delta
Spokane (GEG)
Service provided by Alaska