Looking  for  a  startup  school  in  your  area?
Or maybe you're looking to start a classical Christian school yourself? Maybe you have started the process and want like-minded people to join you? Below you will see a list of individuals, families, and churches — organised by location— who are looking to start or have already taken the first steps towards starting schools. They are divided by region, which you can see on the map below. If you would like to be that brave initiator, see our Start a School page for help and click on the button below to fill out a form and have your name added to the list. Classical Christian schools usually have small beginnings. One person with a vision is all that's needed to start the process!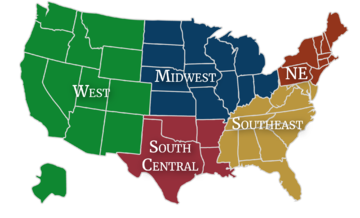 Aberdeen/Hoquiam/Grays Harbor County, WA
We are interested in starting a Classical Christian School in the beautifully green, mountainous and ocean-side county of Grays Harbor in Washington State. We strongly desire your prayers for God's provision for this project as we seek more co-laborers, churches, and interested families to join us in this start up. We currently have a steering committee formed which represents members from several local churches.
Our goal is to start classes September of 2021 beginning with enrollment into kindergarten and the primary grades as enrollment numbers allow. Whether you are an interested parent, pastor, donor, educator or other supporter, we invite you to contact us at ghclassicalchristianschool@gmail.com for more information. Also, you can request to be added to our contact list so that we are able to keep you updated on the progress of this project.
Blessings,
Michael & Annie Morgan on behalf of our steering committee
Las Vegas, NV
I pastor a church in town, Redeemer Community Church. We want to start a school within two years.
If you are interested, please email Nick Hendrix at Nick.hendrix92@gmail.com.
Aurora, CO
My name is David Ehrlich, father of two with one on the way; I am a former Marine, I have a bachelor's in Architecture and a Master's in Real Estate Development and Construction Management & I am currently employed in Construction Management with Hensel Phelps. The Lord has also given me a heart for education and my country; my intention is to plant a community oriented school that is pedagogically classical and missionally apprentice based. Students and parents will be expected to participate in civic life, community life, church life, and to have a biblically obedient home life.
If you are interested, please email davehrlich@hotmail.com.
Perris, CA
I am a pastor in the Inland Empire in Southern California and the father of 2 children (both under 2). The church I pastor used to have a large Christian school. Due to several reasons, it was shut down in 2018. But we have the space now to start and grow a new school. As a father, I'm very committed to having my children receive a classical Christian education, but there is nothing remotely close to us.
If interested, please email csmith@perris.church or call (910) 224-8119.
Central valley area, CA
We are a husband and wife who are convinced that classical Christian education is the richest and most Christ honoring method of educating our children and the future generations. We hope to start a school in the central valley of California in the fall of 2019. Please contact Alyssa at alyssashaffer0@gmail.com.
Nevada County, CA
Like-minded group of families who believe our mission is to glorify our Lord Jesus Christ by preparing our children and future generations for life-long service in God's Kingdom utilizing the classical method wish to start a school in Nevada County, California. Please contact Erik Aanestad at erikaanestad@hotmail.com.
Redwood City, CA
My name is John Martin and our family of four lives in Redwood City, California. We and the other families in our Bible Study are actively seeking out like-minded families that would like to start a Classical Christian Academy right here in Silicon Valley (possible locations are San Carlos / Redwood City / Menlo Park / Palo Alto). Contact John Martin at jcm.email@gmail.com.
Jefferson County, WA
(Port Townsend serving Port Hadlock, Port Ludlow, Discovery Bay, and Sequim)
Do you live in Jefferson County, Washington and are discouraged by the lack of quality education? Do you want your kids to have the highest quality in education and most solid foundation in Scripture? You're not alone. My family and I are new to Port Townsend and, as the new pastor of San Juan Baptist Church, we are feeling that God may be leading us to start a Classical Christian School. If you're interested in pursuing this in order to change the status quo for children in your community, then please contact me at 360-531-1899 or by Email at ndmuscutt@sanjuanbaptist.com. We will get the conversation started and see where God may lead!
Salem, OR
Our family recently moved to Salem, Oregon. We are praying for God to connect us with other families who are interested in starting a classical Christian school in Salem! We look forward to working and building a community with other like-minded families. "Whatever you do, work at it with all your heart, as working for the Lord, not for human masters, since you know that you will receive an inheritance from the Lord as a reward. It is the Lord Christ you are serving." –Colossians 3:23-24. Email me at Andrea.vi07@gmail.com.
North Denver Metro, CO
Summit Classical Academy is new classical Christian school forming in the North Denver Metro area. We are excited about this endeavor and believe it is filling a need in our community. The Association of Classical Christian Schools (ACCS) is the largest network of classical Christian schools in the nation. The Denver area currently has two ACCS member schools, Arma Dei Academy in Highlands Ranch and Augustine Classical Academy in Littleton, but there isn't an option on the North end. Summit Classical Academy is filling this need. We are passionate about the classical Christian model because we have seen it work previously and hear of its success in other ACCS schools across the nation. We believe this is the best education we can give our children, so we are going for it! Families who are interested in a classical Christian school in the Northern Denver Metro area please contact us via email at info@summitclassicalacademy.org or visit our website at: www.SummitClassicalAcademy.org.
Phoenix, AZ
My name is Bryan Baker and I am very interested in starting a school in the Surprise-Peoria-Glendale area near Phoenix, AZ. Please visit my website and sign up for the interest list! https://classicalchristianphx.school.blog/
Milwaukee, WI
My name's Danny. Nice to meet you. I'm a pastor here with an M.Div from Bethlehem College & Seminary and 5+ years teaching experience in Christian Education. Once I started teaching at an ACCS school, there was no going back. Christian education can be beautiful. Really beautiful. Not the shallow, career-driven education and cheap, me-centered spirituality of our day, but something really beautiful, molding beautiful persons with God's beautiful Word, beholding a beautiful Lord in his beautiful world. I would love to be a part of creating that in my city of Milwaukee. The dream would be to start a K-4 program in the Fall of 2022. Even if you are only moderately interested, give me an email (DMF9688@gmail.com). Let's get coffee.
Mt Pleasant, MI
I am a passionate advocate for CCE. We would like to start a grammar school with plans to go K-12 as the Lord leads. We are looking to have a meeting for interested families before the 2020 year ends. Email Joseph VonDoloski if you are interested: mrvondo@gmail.com
Tecumseh, MI
I am a seminarian who would like to start a CCS for not only my kids, but the larger Lenawee county community. I've recently caught the CCS vision while in Seminary at SBTS and am looking to lock arms with other families in the Lenawee County area. Perhaps, my home Church (Tecumseh Missionary Baptist) may house the school, but the more important factor as of now is a community of like-minded parents, teachers, and especially fathers (Eph. 6:4) to lay the ground work for such a school. Lord willing, my wife and I hope to move back to the area in 2021/2022 and start a school around 2023/2024.
If you are interested, please contact Collin Smith at collinbastiansmith@gmail.com or (517) 902-6561.
Columbus, OH
To my knowledge, the Columbus metropolitan area has no school that meets 5 days a week that is distinctly classical, let alone with a Christian emphasis. Christian education is a worthy effort, but pairing it with the classical approach is, I think, what truly can set it apart. I'm looking for like-minded families who see the value in this and want to create something that can make a tremendous impact.
If you are interested, please email addurbin@gmail.com or call (740) 507-1856.
Harrisonville, MO
We are Harrisonville Classical Christian Academy, K(4)- 8th grade School starting in August 2020. You can find us on FB. We are taking enrollment now with reduced fee until July 24, 2020.
If you are interested, please email Office@HarrisonvilleCCA.com or call (816) 865-6970.
Rhinelander, WI
Homeschooling family committed to classical Christian education and pastor of a local church taking the leap to begin a school in the Rhinelander, WI area. Any other like-minded folks interested in taking the leap with us? Please contact Jeremy at jeremy@pgcc.us.
Northwest Indiana/Lake County, IN
My name is Melody Smith and I am interested in starting an evangelical classical Christian school in northwest Indiana/Lake County. My husband and I initially learned about classical education during our many years of homeschooling. I have recently gone back to school, first for a Master of Divinity degree and now I have just finished a doctorate (Doctor of Education in Christian Leadership), both from Liberty University. My dissertation research study was entitled, "Classical Christian Education and Students' Christian Formation." After personally interviewing parents, students, and teachers and observing classrooms from three ACCS-member schools for this study, I believe that the classical Christian approach provides the best means for equipping children to live the Christian life in today's world. My husband and I would love to speak to anyone in our area who would be interested in helping establish a new school. Our "nest" is now empty so we need parents and kids, as well as teachers. My own background is in church music (choirs/drama/all ages) so we could definitely offer a strong music program. If you are interested, please contact me at pastormelody2@gmail.com or call 219-779-2989.
Elkhart, IN
We are a family of six hoping to start a Christian classical school in the Elkhart area! We are looking for likeminded families who also desire this and would like to be involved in the process. Please contact Brianna at bscmommy12@gmail.com. Thank you!
Charlestown, Indiana (southern Indiana near Louisville, KY)
Hi, my name is Jon Knight. I am a pastor in Charlestown, Indiana. My wife and I have two young children (2 1/2 and 11 days), and we would love to help start a Classical Christian School in our area. Our prayer is that before our children are beginning school that we will have one started for them to attend. If you are in the Greater Clark County area and are interested in starting a school please email me at jknight.prbc@gmail.com or call (502) 294-9318. I would love to speak with you and see if the Lord would be pleased to use us to start a school together.
South Kansas City, MO
My name is KJ Behler and I am looking for families to partner with to start an affordable and accessible Classical Christian School in the South Kansas City area to serve Christian families in Grandview, Raymore, Belton, Lee's Summit, Greenwood, and even Cass County. I am currently in seminary working on my Master of Divinity with an emphasis in Christian Education and I hope to launch the school no later than August of 2021. If you are interested in Classical Christian Education and live near the southern suburbs of Kansas City, please contact me at skcClassicalChristianSchool@gmail.com.
Libertyville, IL (Chicago Area–Northern Suburbs/Lake County)
After homeschooling for several years, my husband and I have been exploring the possibility of a classical school for our kids. As the nearest option is about an hour's drive away, we feel led to start praying for what role we may play in starting a classical Christian school in this area. We are looking to partner with other families to pray for this need, as well. Please contact us via email at kristy_kemp@yahoo.com or call 847-915-0116.
NLR/Sherwood area, AR
I am an RN, currently staying home with my three children (8, 4, 20mo). I am homeschooling my oldest though prefer a flexible/hybrid in-person option that aligns with CC values. I am motivated to team up with others who share these ideas. Please email Sarah at sarahkbland8@gmail.com if you are interested.
Bryant, AR
My husband and I are desiring to start a classical Christian school in Saline County, Arkansas. If you live in Saline County and are interested in being a part of a classical Christian school startup, please contact me at lindsayhefner@gmail.com.
Fayetteville, AR
My name is Caleb Martin. My wife and I are interested in starting a Classical Christian School in Fayetteville, AR. My wife has been teaching classically for the past 7 years and is currently pursuing a master's in classical education. I work locally for a Christian non-profit outreach ministry. We are looking for other like minded families who would like to discuss and pray about starting a school. Please email me at calebmartin@pm.me if you are interested.
Charlestown, RI
We are an enthusiastic and motivated husband and wife team desiring to bring the light of the gospel and the kingdom of God to southern RI through a stalwart classical Christian school. We are looking for other serious Christian families to join us in this journey. Come help us bring CCE to the Ocean State! Please contact Ryan Kilpatrick at rskilpatrick62@yahoo.com or 401-218-2657.
RI/ Southeastern MA Area, MA
Experienced Christian school educator seeks folks interested in starting a new Christian school in the RI/ Southeastern Mass. area. Please contact Dr. Thomas Roche at thomas.roche@yahoo.com or 508-212-1491.
Central Maine
My name is Jane Simpson and I am looking to start a classical Christian school in central Maine that would meet three days per week and emphasize theological rootedness in the Trinity, liturgical formation of learning habits, and the role of imagination in the perception of Truth, Beauty and Goodness. I have a vision for a school that provides both an academically excellent classical Christian education and serious vocational training in skills and work that make rural living possible, beautiful and enjoyable. Please write to janederreberrysimpson@gmail.com or call 207-938-3215 if you are interested.
Carrollton, GA
We are looking to start a CCES in our community. If you are interested, please contact Russ at russcrawford79@gmail.com.
Palm City, FL
I'm a homeschool and classical charter school mom looking to start a school that's 1. Christian, 2. Classical, and 3. Hybrid, offering 2 – 3 days in the school with 2 days at home, reviewing and learning with the parents. I'm seeking like-minded believers interested in a classical, christian hybrid school in Martin County. Please contact Katie Crews at kathryncrews@gmail.com.
Mt Airy, MD
I have a vision of starting a private classical Christian school. I have served on board for a public charter school. I am looking for other interested individuals to join in this effort. Please contact Adam Orr at adam.orr@protonmail.com.
Nashville, TN
My name is Laura and I am deeply passionate about bringing an accessible and excellent classical school option to Nashville. I am a former high school teacher who quit to homeschool my first child in a classical model. We have simply loved it and I have seen how beautiful, elegant, and effective it is. I truly believe that good classical education can change not only the student but their communities as well–local to global. Please contact Laura Weston at lgcweston@gmail.com.
Biloxi, MS (and surrounding area)
We are two families with passionate hearts for children to experience the richness of a Christian classical education in a hybrid model (part school/part homeschool) on the Mississippi Gulf Coast (in or near Biloxi, MS). We seek like-minded families interested in starting a K-4 co-op in '20-'21, leading to the launch of a school in '21-'22. Please contact Stephanie Dollahite at steph591@yahoo.com.
Charlotte (Ballantyne area), NC
My name is Maite Lamarre-Pierre. I have fallen in love with classical Christian education and currently there isn't a school in our area. I look forward working with like-minded parents and leaders who share my sentiments. If interested, please email mtlamapierre@gmail.com.
Elizabeth City, NC
My name is Carol Terryberry. Through homeschooling, I developed a passion for classical Christian education. Elizabeth City has a few private options, but the Christian schools are either legalistic or secular. Please contact me if you are interested in working together on this project. Theterryberrys@gmail.com.
Alexandria, VA
I am a veteran public school teacher who has been commissioned by God to become the founder of a Christian School grades 6-12 in the Alexandria, Virginia area. All children of faith will be welcomed, as well as those who seek to know Jesus. Please contact Deborah Rowson, D.Min, at deborah.rowson@yahoo.com or 571-268-5802.
Evans, GA
I'm interested in starting a classical Christian hybrid school in Evans, GA. Looking for interested families to join us on this journey. Contact Shannon at smjinca@icloud.com if you are interested.
Grande Prairie, Alberta, Canada
A group of parents are planning to start a classical Christian school in Grande Prairie, Alberta, opening September 2021. We would love to hear from other parents in the area who are interested in becoming involved. Please contact Alex Barendregt at alex@teleoinc.com if interested.
Mississauga, Milton and Brampton area, Ontario, Canada
My name is Heather Geertsma and my husband and I have two young children. As we have explored education options for our children, we have become convinced that classical Christian is the richest and most Christ-centered pedagogy for educating our children. We hope to start a classical Christian school in the Milton, Mississauga, and Brampton area. We would like to connect with other families in the area to form a group to explore starting such a school. Please feel free to reach out to me at hgeertsma@gmail.com if interested.
Peterborough, Ontario, Canada
My name is Rebecca Kloosterman and I am a qualified elementary teacher and a Pastor's wife. A small group of families in our church are exploring the possibility of starting a Classical Christian School, and would love to connect with any other like-minded parents/educators in the city of Peterborough. If interested, please email rlkloosterman@gmail.com.
Cusco, Peru
A team of evangelical reformed missionaries in Cusco, Peru looking to start a classical Christian school to support the growth of the gospel in our city. We're looking specifically for God to call a headmaster to join our missionary team and help launch an international school here for both missionary children as well as nationals. Email me at laura.dougherty7@gmail.com.
Angus-Fife Area, Scotland
My name is Dave Dickson and I am an assistant pastor at Lochee Baptist Chapel, Dundee, Scotland. My wife and I have three boys of school age and we are looking to gather with other families to start a Classical Christian School in the Angus and Fife area. I believe this will be the first in Europe and would be excited if this is the first of many! For more info please contact me at info@locheebaptistchapel.com.