Transformational education requires independence
Independence allows our member schools to achieve a higher standard and a greater mission in education.  Here are a few reasons why:
Time:  When schools conform to state graduation requirements, a "common core," or standardized tests based in the common core, much of their academic program is dictated.  This pushes out classical Christian method and content from a 6-hour academic day.  Independent ACCS schools know the dangers replacement can pose, and they are free to pursue their mission in the classroom.
Focus:  Classical education depends on specific methods that require practice in reason, thinking, and the art of expression.  These take time, which frequently is at a premium when schools are driven by information and testing.
Latency:  Our parallel system within the ACCS for classical education reduces the "latency" of progressive educational assumptions layered up over the past century.
A universal approach:  The philosophy of classical Christian education is so vastly different than contemporary ideas that a holistic system needs to be restored.
We believe that it is time to build another system– but this time, to return to the classical Christian principles that worked for centuries.
Rethink Education
---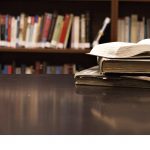 In the past 25 years, the ACCS along with partner organizations, has pioneered a "new path" in education.  Classical Christian education requires that we rethink everything we do in the educational process.  Our goal is not to insulate students from the world.  Rather, we value our members' independence and their freedom to serve students and families as they understand our world in the light of Christian truth.  Our members pursue classical Christian ideals without interference or influence from progressive educational systems.