Upper School Office Manager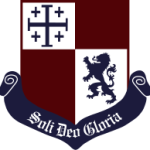 Website Ad Fontes Academy
15450 Lee Highway,
Centreville,
Virginia
20120
Position Description
Ad Fontes Academy, a classical Christian school of 200+ students in Centreville, VA, 23 miles southwest of Washington, D.C., is seeking applicants for the position of Upper School Office Manager.
The Office Manager will assist the Upper School Principal and faculty members with administrative tasks such as maintaining supply inventory, handling the office phone, and serving as the first point of contact for students or parents who need support from the office. No two days are the same, and the job is very interactive.
We are looking for faithful Christians who desire to serve with their organizational and administrative talents.
If interested, please send a resume and cover letter to Zachary Rallo, Upper School Principal, at [email protected].