Upper School Science/Math Teacher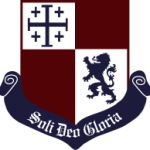 Website Ad Fontes Academy
15450 Lee Highway,
Centreville,
Virginia
20120
Position Description
Ad Fontes Academy, a classical Christian school of 200+ students in Centreville, VA, 23 miles southwest of Washington, D.C., is seeking applicants for Upper School Science and/or Mathematics faculty positions. We are looking for full or part-time faculty members.
We are seeking strong Christians who love God, love students, and are dedicated to serving the kingdom of God by making disciples through a spiritually and academically robust classical education. Applicants should have a broad and mature understanding of Scripture, read extensively within and outside of their subject area, and desire to be part of a faculty who discuss the important ideas of the Western tradition with depth and nuance.
An undergraduate degree and/or teaching experience in the subject area to be taught is required. Knowledge of classical educational philosophy and prior teaching experience are preferred but not required.
Applicants should send a resume and cover letter to Zachary Rallo, Upper School Principal, at [email protected].