Art Teacher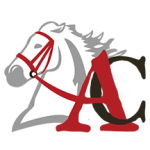 Website Agape Christi Academy
Cultivating faithful leaders in the love of Christ
6500 Baker Road,
Eden Prairie,
Minnesota
55346
Position Description
Agape Christi Academy is a pk-12 classical Christian school located in the southwest suburbs of Minneapolis with 125 students and 20 staff members. Our aim is to cultivate faithful leaders in the love of Christ. Our school supports families in discipling students in the Lord through classical Christian education. We embolden students to develop and invest their God-given talents for the growth of the Church, the good of the world, and the glory of God.
We have an art teacher position available for fall 2023.
At Agape Christi, we affirm an objective quality of beauty. The measure of beauty is God himself. However, as finite creatures, no one person can fully comprehend the depth of God's infinite beauty. Because of this human limitation, beauty may appear to take on a subjective nature, "in the eye of the beholder," when in fact the observer is simply seeing with a partial or impaired vision.
Lower school students learn basic elements of drawing and color theory. Upper school students advance to painting and sculpting in imitation of master artists, leading to original compositions. Students in all grades are introduced to the great artists and follow the course of art throughout history, learning to reject aesthetic relativism and nihilism and make aesthetic judgments in humility.
If you can subscribe wholeheartedly to our entire statement of faith and have a passion for classical, Christian education we invite you to apply. To express interest, please submit a letter of introduction with your resume to Headmaster Jed Culbertson at [email protected]