Elementary Teacher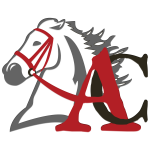 Website Agape Christi Academy
Classical. Christian. Community.
6500 Baker Rd,
Eden Prairie,
Minnesota
55346
Position Description
Guide students in a year-long scavenger hunt! We're setting out to gather facts and insights about the world to equip students when they reach older grades to see reality through a lens of Truth, and communicate it well to a world in desperate need of Light amidst the darkness. You'll lead students through the wondrous realms of mathematics, composition, reading, history, literature, and Bible so they can fill in the map of knowledge. And you can do it all within a community seeking to exalt the Lord together!
Part-time available, Full-time preferred. Start as soon as you are available.
If you can subscribe wholeheartedly to our statement of faith and have a passion for classical, Christian education we invite you to apply. To express interest, please submit a letter of introduction with your resume to Headmaster Jed Culbertson at [email protected]
Learn more about who we are and why we're passionate about our students on our website: https://agapechristi.com
Agape Christi Academy
6500 Baker Road
Eden Prairie, MN 55346