Music Teacher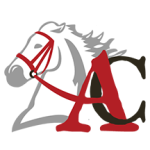 Website Agape Christi Academy
Cultivating faithful leaders in the love of Christ
6500 Baker Road,
Eden Prairie,
Minnesota
55346
Position Description
Agape Christi Academy is a pk-12 classical Christian school located in the southwest suburbs of Minneapolis with 125 students and 20 staff members. Our aim is to cultivate faithful leaders in the love of Christ. Our school supports families in discipling students in the Lord through classical Christian education. We embolden students to develop and invest their God-given talents for the growth of the Church, the good of the world, and the glory of God.
We have a music teacher position available for fall 2023.
At Agape Christi Academy, music is not an elective. The Lord commands that His people lift up their voices in song out of love for Himself and love for others. It is therefore imperative for Christian students to learn to sing, particularly the Psalms. The Bible tells of several men and women who were not musicians by profession and yet composed music unto the Lord. It is our goal then for all students to learn how to sing and compose with joy and skill for the glory of God and cultural transformation.
Lower school students learn how to read music through solmization, rhythm-duration syllables, and Curwen hand signs. Upper school students, once reading competently, focus on musical analysis, composition, and performance. Students in all grades are introduced to the great composers of music and follow the course of music throughout history. Experience or familiarity with the Kodaly method is preferred and vocal training/choir directing experience is required.