Head of School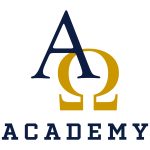 Website Alpha Omega Academy
Seeking New Head of School for a Classical, Christ-Centered PK-12 Campus
3891 SH 30,
Huntsville,
Texas
77340
Position Description
Alpha Omega Academy is seeking a new Head of School for the 2024-2025 school year. The candidate must uphold the mission of Alpha Omega Academy, which states:
Alpha Omega Academy provides a classical, Christ-centered education that equips PK-12 students with the tools to be lifelong learners; partnering with parents in the training of their children to be effective Christian leaders who will impact the world for Christ.
Any candidate wishing to pursue this opportunity must meet the minimum requirements below:
· A credible Christian testimony and evidence of Spirit-filled Christian living
· Full agreement with the Alpha Omega Faith and Purpose Statement, and Vision and Values
· An articulate understanding of and passion for classical Christian education
· A master's degree or equivalent
· Five years of executive level organizational leadership
Preferred qualifications include interest and experience in a classical approach to Christian education.
To be considered for this position, all interested applicants must submit a cover letter and resume or Curriculum Vita to [email protected].
See our Headmaster Profile for an overview of our school mission, vision, and values as well as the fit we desire for our next Head of School.
Salary is commensurate with experience in leading a Classical, Christ-centered school.