Elementary School Teacher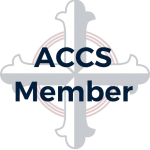 Alpha Omega School
1st Street #69,
Didi Tchkoni,
3116
Position Description
Alpha-Omega School is located in a small village in the Republic of Georgia (the country). The school offers a classical Christian education to poor village children who without our school would be trapped within the horrific educational system that exists in the country. One of the primary goals of the school is to spread the gospel to the unreached Georgian people.
Living in a post-communist country can be challenging at times and though Georgia is largely Orthodox in its religious predisposition, during the nine years we have lived within the country we have found it unreached with the gospel of Jesus.  We are in great need of teammates who are strong in character and are eager to teach with excellence while spreading the gospel of Jesus. All subjects are taught in English utilizing an immersion philosophy within the classroom.
Our students are amongst the poorest in the country, living in families that operate far below the poverty line.  We are a bright light of joy, love, and life in the midst of a dark country plagued with drunkenness, abuse, apathy, unemployment, and hopelessness. Alpha Omega School strives to be a positive, loving, energetic, creative, educational environment.
Alpha Omega is still within its foundational years, thus we are in the process of establishing much of our school policy.  It is an exciting time of vision setting and growth.  It is staffed by missionaries living within the country.  We operate with the closeness of a family.
Starting the 2022-23, we will have grades first through eighth.
Here are links to various videos about our school.  Most are made by television stations that came to us wanting to do a story on our family and ministry in the country.  We have noted the times in each that highlight the school and which language is spoken on each video.
1.     This video is in English.  It was filmed, spring 2021, before our first school building was finished, while we were still hosting classes in our living quarters during COVID restrictions.  The school is highlighted from 7:45-15:00.  The rest of the video is about our ministry here and has some good footage of the surrounding area. https://www.youtube.com/watch?v=mSw5xrwR9xg
2.     This video is in the Georgian language.  It was filmed April, 2022.  It shows us in our new school building and the surrounding village area where the school is located.  It also shows our Georgian students singing in support of and praying for the Ukrainian people as they fight in this war against Russia.  The first minute and then from 6:25 on in the video is all about our school.  https://youtu.be/9pPxQDEgWOs
3.     This video is in Georgian.  It was filmed March, 2022.  Watch from 40:00-41:30 about our school.  https://youtu.be/X7MEAesoJrk
4.     This video is in English.  We made it ourselves March, 2022 so nothing fancy, but it has some of our students speaking on it.  The entire video is about our school. https://www.youtube.com/watch?v=R88LtR37wjs
5.     This video is in Georgian.  It was filmed spring 2021 before we were in our new building.  It is beautifully done and the entire video is about our school.  https://www.youtube.com/watch?v=ZKR2UiXNTes