2nd/3rd Classroom Teacher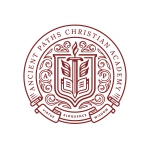 Website Ancient Paths Christian & Classical Academy
Shepherding & Discipling virtuous, eloquent and wise young men and women.
3750 Sullivant Avenue,
Columbus,
Ohio
43228
Position Description
We are a brand new Christian & Classical Academy in Columbus, OH that opens this August.  We have almost two dozen students currently enrolled and we are looking to hire a full time Classroom Teacher for our 2nd/3rd grade split classroom.
We are opening the school with grades K-5 and we plan to add a new grade each year.  For our inaugural year we are having a split K/1, 2/3 & 4/5 classroom.  We will split these classrooms into individual classrooms if enrollment increases.
We have hired a Headmaster and full time teachers for our K/1 & 4/5 classrooms as well as all part-time staff (Latin, Art, Theater, Music, Physical Education) as well two support staff.  We are excited to find a 2/3 teacher that has a love for Christ and a passion for Classical Education that wants to be a part of new startup that will be Columbus' first fully Christian & Classical Academy.
Please feel free to contact with any questions.