Full-time Homeschool Collaborative Program/Rhetoric Receptionist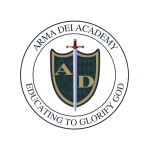 Website Arma Dei Academy
Educating to Glorify God
341 E. Wildcat Reserve Parkway,
Highlands Ranch,
Colorado
80126
Position Description
Arma Dei Academy  receptionists are often the first line of contact and communication for current parents and prospective families. The Receptionist provides friendly assistance and support to all school constituents, both in person and on the phone, including parents, students, faculty, and staff.
Hours: Academic Year 40 hours per week; Summer Hours Variable.
Qualifications:
Demonstrates dependability, flexibility, joy, and a teachable spirit
Consistently demonstrates the highest standards of confidentiality and discretion
Contributes to a culture of respect and collaboration among colleagues
Experience in a school environment preferred
Proficiency in Microsoft Office, Mac applications, internet, email, Google calendar, keynote, PowerPoint, and other key applications
Ability to use basic office equipment
Self-starter
CPR/First Aid training
Hourly Compensation: $18.00 – $21.25. Estimate represents the typical hourly compensation range of candidates. Factors that may be used to determine actual compensation include the candidate's education, years of experience in the school environment, and specific skills in comparison to other employees already in the role. Most candidates start in the bottom half of the range.
Benefits: Employee is entitled to receive benefits in accordance with Employer's then-in-effect policies.
Health Insurance
Retirement Plan
Short-term and Long-term disability and Life Insurance
Advance Degree Reimbursement
Paid time off