Full-time Dean of Homeschool Collaborative Program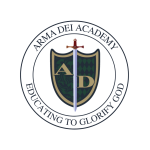 Website Arma Dei Academy
Educating to Glorify God
341 E. Wildcat Reserve Parkway,
Highlands Ranch,
Colorado
80126
Position Description
The HCP Dean guides the Homeschool Collaborative Program through continued incremental growth and improvement, including coaching and supporting faculty, evaluating and implementing curriculum, and disciplining students in alignment with the mission and vision of Arma Dei Academy.  The Dean of HCP reports to the Principal.
Hours: Year-round, full-time position.
Qualifications:
Minimum Education: BA/BS; MA/MS preferred
Spiritually vibrant Christian displaying Christ-centered servant leadership that integrates faith and work in a spirit of humility
Expertise in homeschooling  and Classical Christian Education
Three years experience in school leadership/management preferred
Enjoys and manages a diverse set of responsibilities in a fast-paced environment
Demonstrates self-awareness, thirst for learning, and openness for professional growth
Consistently demonstrates the highest standards of confidentiality and discretion
Demonstrates excellent written, oral communication, and presentation skills
Leads by example and cultivates a culture of collaboration
Salary Estimate: $55,000-$60,000. Estimate represents the typical salary range of candidates hired. Factors that may be used to determine actual salary include the candidate's education, years of experience in classical Christian education (CCE), and specific skills in comparison to other employees already in the role. Most candidates start in the bottom half of the range.
Benefits: 
Health Insurance
Retirement Plan
Short-term and Long-term disability and Life Insurance
Advance Degree Reimbursement
Paid time off