Full-time Logic Latin Teacher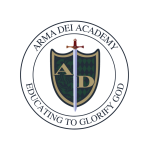 Website Arma Dei Academy
Educating to Glorify God
341 E. Wildcat Reserve Parkway,
Highlands Ranch,
Colorado
80126
Position Description
Faculty members at Arma Dei Academy collaborate closely with Grade Level Teachers, Department Leads, and Deans to provide an excellent classical and Christian education founded upon a biblical worldview which equips students to live purposefully and intelligently in service to God and others.
Qualifications:
Minimum Education: BA/BS; MA/MS preferred
Spiritually vibrant Christian displaying Christ-centered servant leadership that integrates faith and work in a spirit of humility
Demonstrates self-awareness, thirst for learning, and openness for professional growth
Loves the subject matter, students, and the toil of the day
Demonstrates excellent written and oral communication skills
Contributes to a culture of respect and collaboration among colleagues
Degree in courses taught preferred
Expertise and experience in specified grade level preferred
Classical Christian Education experience preferred
Salary Estimate: $40,000-$54,000. Estimate represents the typical salary range of candidates. Factors that may be used to determine actual salary include the candidate's education, years of experience in classical Christian education (CCE), and specific skills in comparison to other employees already in the role. Most candidates start in the bottom half of the range.
Benefits: Employee is entitled to receive benefits in accordance with Employer's then-in-effect policies.
Health Insurance
Retirement Plan
Short-term and Long-term disability and Life Insurance
Advance Degree Reimbursement
Paid time off