Head of School, Armis Dei Academy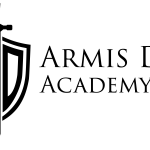 ARMIS DEI CLASSICAL CHRISTIAN ACADEMY
1360 N STEVENS ST,
RHINELANDER,
Wisconsin
54501
Position Description
Head of School Job Description
Armis Dei Classical Academy
Armis Dei, a Christian, Classical, and Collaborative school founded in 2021 in the lake country of Rhinelander, WI, is seeking its first Head of School. Our goal is to partner with parents to mature students to love all of God's truth so that they might live with courage in the world for His glory. Our school has 5 staff members and we currently serve grades 4K to 6th grade with 46 students. We plan to add an additional grade each year up through 12th grade.
As a collaborative school, our students in the Grammar school meet at the school two days a week (Mondays and Wednesdays) and the parents serve as co-teachers completing the lessons at home the remainder of the week. Students in the Logic stage (and then Rhetoric) meet at the school an additional day (Friday). Armis Dei has been blessed with a great host at Pine Grove Community Church where we have plenty of space to grow.
Our goal when we launched Armis Dei included hiring a full-time Head of School in year two. We are prayerfully seeking the candidate with the following qualifications:
A sincere and unashamed faith in the Lord Jesus Christ as evidenced by a record of active membership in church that faithfully preaches Scripture, ongoing life of repentance and record of godly character, private and family devotional life, love of spouse and good management of household, and personal alignment with Armis Dei's Statement of Faith.
A record of and eagerness for personal growth and study such that others would say of you that you enjoy learning.
A love for Christian teaching in the classical model such that, regardless of experience, he views this work as a "calling" in the Christian sense.
Good leadership skills such that he garners respect and the willingness of others to follow because he has the faith to exercise the God-given authority and responsibility while having the humility to recognize his dependence on God's grace and his need for the consent and help of others.
A gladness in communicating such that he is willing to listen, to speak directly, clearly, and patiently without any guile for the sake of our students, parents, teachers, volunteers, other staff and administration, those who oversee our use of the church's facility, and donors.
An entrepreneurial spirit such that he'd enjoy coming into a new work and be part of working with the board and staff to implement the school's vision.
Sufficient administrative ability in order to love others well by being on top of organizational details and deadlines while not needing to manage all the details of the responsibilities given to others.
Because we're a "young" school, he'll be teaching grades 5-6 and so should have the aptitude to and love of teaching.
Preferably some experience with classical education including some familiarity of Grammar, Logic, and Rhetoric, including the teaching of Latin.
Support of the cooperative model whereby we see the parents as full partners and co-teachers in the development and education of their children.
A shepherd's heart for his position in viewing himself as part of the discipleship of the parents as they take-on and grow in the partnership of their child's education such that he has the faith to go towards issues of sin and conflict.
A willingness and comfort (preferably some experience) with fundraising for annual and capital campaigns.
He and his family should have a willingness to live in our beautiful Northwoods community which values family, hard work, and love of the outdoors in all seasons.
Armis Dei offers a unique opportunity to be involved in a new work and with a committed and eager team of families to provide our region with a godly and excellent education in the classical model. We have enjoyed a labor of love of working together to lay the foundation for Armis Dei, to be graced by God with a successful launch with 38 students for our first year, and with solid evidence for continued growth. The new Head of School has the opportunity to join our team towards the beginning of this work such that he'll be part of shaping its future.
Though we are a new work, our funding is solid in that we both have a growing tuition base and have raised funds to cover salaries and other start-up costs for several years. Our donors are excited and committed to seeing this work succeed. Our compensation is competitive and our intent is to provide a generous income based on experience.
Interested applicants should submit a resume or CV to Pastor Jeremy Vander Galien at [email protected] All applications will be held in the strictest confidence.
Responsibilities of the Head of School
Godliness

An attitude of faith in the inspired and eternal and holy Word of God
Commitment to his own Christian maturity in repentance and faith
Care for his family and involvement in a local church as a priority
Sees his position foremost as that of a shepherd given to aid the growth of Christ's people
A willingness to maintain unity by a willingness to examine his own faults, bearing with the sins and shortcomings of others, eager to seek forgiveness and to extend it, and standing firm on the truth
Leads the school in humility and in prayer

Leadership

Acceptance that the primary leadership of Armis Dei is his responsibility
Concerned to continue to grow as a leader with realistic expectations for himself and for others while maintaining a strong commitment to excellence
Committed to Armis Dei's Christian, Classical, and Cooperative model for education
The kind of leader that others respect and give their hearts to and want to follow and submit to
Through prayer, research, and the input of others, works with the board and other key staff, to develop, implement, adjust, and see to conclusion effective strategies

Leadership of the other staff

Prays regularly for the staff and cares for their souls
Directly oversees all educational staff and makes recommendations to the board about retention, discipline, dismissal, and pay
Recruits and works to attract great teachers as needed by the growth of the school
Cares for, organizes, and leads staff evaluations and improvements
Communicates regularly with the staff such that there are few surprises
Oversees, in conjunction with the classroom teachers, the other volunteers

Teaching

Classroom teacher for a split fifth/sixth class
Prepares lesson plans and posts them to Classreach where to be accessed by the co-teacher/parents
Maintains a happy and orderly classroom
Responsible, with the help of volunteers, to prepare and maintain a warm classroom environment

Instructional leadership

Continues to keep informed of the goings on in the world of Christian and Classical Education
Responsible to choose and improve curriculum with the help of other teachers and board members as needed
Provides annual summer co-teacher training
Encourages the growth of the other teachers through in-services, regular meetings, in-room class observations, workshops, and conferences

Organizational management

Oversees the day to day operations of the school
Keeps his finger on the needs of the school and works with others to provide timely solutions
Oversees annual calendar
Oversees various requirements for the state and non-profit status
Works with others to make sure the technology of the school is functional well
Oversees booklist

Finance

Works within the parameters of the budget for the year
Works with the other teachers and finance volunteers to prepare the annual budget and submit it for approval to the board
Oversees the finance volunteers to safeguard all finances and prepare monthly reports

Public Relations and enrollment

Actively works to advertise and build relationships with various community churches, businesses, and other groups to make Armis Dei widely known
Coordinates the advertising and enrollment process of existing and new students in the winter and spring as outlined in our bylaws
Conducts family interviews with other board members and assists in making decisions on acceptance of new students

Parent leadership

Prays for and cares for the parents
Maintains consistent and helpful communication to keep parents informed
Actively supports the biblical role of parents while also being willing to be a shepherd to the children

Willing and available to meet with parents

Student leadership and discipline

Exhibits godly character and relationship with the students such that the students respect and enjoy him
Oversees discipline in the school by making sure classroom teachers continue to maintain good order while handling the discipline issues as required
Promotes a godly way of handling sin and conflict

Board leadership

Attends board meetings and works with the board as an ex-officio member
Contributes to board decisions and policies and supports them
Keeps board well informed

Facilities

Maintains a positive relationship with the hosting church
Oversees the upkeep of the facilities used by the school
Coordinates facility needs
More about Armis Dei
Our school began in2021 with 38 students in grades 4k-5th but the seed of the school was planted more than a decade ago. My wife, Mandi, and I are both educators. I (Jeremy) taught high school science while working on an M-Div, and Mandi is an elementary school teacher. Once we began our family we decided homeschooling would be the best fit for our family.
We decided on taking a classical approach to our homeschool after reading some materials from Susan Wise Bauer, Dorothy Sayers, and Douglas Wilson. Mandi did most of the actual teaching and so became the most learned in the classical model. I entered the pastorate in 2007 and immediately began to see a need to provide an alternative to public schools and homeschooling. This was the beginning of many years of study, contacting other schools, and planning in the hopes of one day starting a school.
Our family moved to Rhinelander in 2015 and we continued to consider beginning a school. In 2017, another family from our church, Joe and Kristin, asked us about starting a school. Their children were reaching school age, Kristin was a public elementary school teacher, they didn't want to homeschool or continue in the public schools, and so were eager to help start an alternative option. About that time another family, the Bajema's, had moved from Texas to Rhinelander. The children of that family were grown but had done their schooling at a Classical, Christian School, and Melodie had been on staff for a number of years. This group became our start-up team.
About this same time, the church that we're all involved with, Pine Grove Community Church, purchased, renovated, and moved into a new building. The new building had previously been owned by the Catholic Church and it contained twelve classrooms and additional spaces conducive to hosting a school. The church didn't purchase the building with any thoughts towards starting or hosting a school. The church had outgrown its previous facility and so had been considering building while searching for another and larger building. Under God's providential hand, the church's new facility was perfect for a school. Though Armis Dei isn't officially connected to Pine Grove (we aren't a "church school" though many of us attend and love the church), the church has graciously given us the necessary space and room to grow!
This team met for the first time in March of 2019. We worked to lay the foundational principles of what would become Armis Dei in the hopes of launching in the fall of 2020. Then COVID hit, Melodie and her husband moved back to Texas, and Joe and Kristin had just had their fourth child. While we were still committed to making the school a reality, we delayed the start a full year. During this year, we finished up all the necessary groundwork and added another family, the Codere family, to our start-up team. Sean and Bekka were homeschooling in the Classical model and had become convinced of the necessity of starting a school.
Our initial plan was to offer grades K-2 with a goal of 20 students. Because of strong interest, we ended up offering grades 4K-5 with 38 students. Our students come from seven different local churches. We enjoy support among the local churches and have been well-received by the community.  We held our co-teacher training for parents August 16-20 and had our first day of classes on August 23, 2021. Our new Head of School will be our only full-time employee, and we currently have three "part-time" teachers and several teachers aides who generously volunteer their time. Amy teaches Kindergarten in the mornings and 4K in the afternoons with a total of 16 students, Bekka teaches a split first/second class with fourteen students, and Mandi teaches a split third/fourth/fifth class with eight students. We couldn't be more thankful to the Lord for His blessings during the years of start-up work and during our first four months of school. We are now in year two and have added 6th grade and 10 new students.
More about Rhinelander, WI
Rhinelander is known as the capital of Wisconsin's North. Though the city itself has only a population of around 9,000, the "Northwoods" region is served by Rhinelander as its central hub. Because of this, Rhinelander is the only Northern WI community that not only has all of the outdoor recreational pursuits with over 1,000 lakes and miles and miles of trails, but contains a good variety of commercial, educational,  industrial, retail, and medical services and business. Rhinelander is to us an enjoyable blend of God's beautiful creation, a Northwoods vacation destination for all seasons,
diverse commerce and business opportunities, and a smaller town feel that is a great place to raise a family.
Rhinelander is mostly known for its mascot, the mythical Hodag. What's a Hodag? It was "discovered" in 1893 as a way for a logger to make some money. The beast is rarely seen but is a ferocious and mischievous part dragon, part saber-tooth tiger looking animal that is our beloved "pet" mascot. If you have the opportunity to visit Rhinelander, you'll see plenty of Hodags all around town.