Head of School (K-12)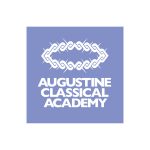 Website Augustine Classical Academy
Voice. Vision. Virtue.
7 North Main Street,
Mechanicville,
New York
12118
Position Description
The Head of School position at Augustine Classical Academy (ACA) located in beautiful upstate NY oversees the entire school (K-12) and is accountable to the School Board for implementing the policies by which this 120 plus student school is administered. The Head of School is responsible for the overall health of the school, specifically, the academic, athletic, artistic, and spiritual quality of the school's programs and activities. The current budget is approaching $1 million.
The school was founded in 2009 with a conviction that all education is discipleship, believing that our hunger for knowledge stems from a desire to know our Creator and Redeemer more fully. ACA believes that since God made the world, education is to teach our children to see the world as God does, thinking His thoughts after Him. We want our students to see Christ as Lord of the entire created world, since "all the treasures of wisdom and knowledge" are found in Him (Colossians 2:3). That means Christ is the foundation of all school subjects. The aim of ACA is to equip students to bring glory to Him throughout their lives.
The Head of School will provide direction and oversight to all members of the school community (students, faculty, staff, and parents) and partner with the local Christian community toward the accomplishment of this aim. Other duties include discipleship, financial management, fund development, admissions growth, vision-casting, and goal setting for the school. The Head of School is hired by and reports to the Board of Directors.
Inquiries and resumes should be addressed to Daniel Bronson via email at [email protected] or at 303-514-9084.