First Grade Teacher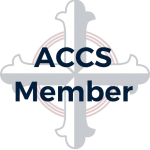 Augustine Classical Academy
7 North Main Street,
Mechanicville,
New York
12118
Position Description
POSITION AVAILABLE:  First Grade  2023-2024
Augustine Classical Academy, located in upstate NY, seeks a teacher passionate about sharing a love for learning in the context of discipling students to be like their perfect teacher, Jesus.  As a classical Christian school, we believe that all education is discipleship and that our hunger for knowledge stems from a desire to know our Creator and Redeemer more fully.  We feed our students with a biblical understanding of all disciplines, whetting appetites and establishing habits that will serve them well as life-long learners. Our students are always growing in independence and maturity.  A successful Grammar School teacher will note the strengths and challenges facing students during these early years, play to their strengths, challenge them to grow in virtue,  and enable them to thrive. He or she will also work collaboratively with other faculty, a mature and committed community of educators compassionately training these students.
A qualified candidate for first grade will be capable of imparting a love for learning to some of our youngest students.  A first grade teacher is responsible for creating a community of learners who value what is good, true, and beautiful in their environment, relationships, and studies;  whetting students' appetites for learning by modeling joy in gaining and practicing new skills; and providing systematic instruction in phonics and mathematics.
Further information can be found in the employment section of our website – www.augustineca.org.