Logic/Rhetoric Humanities Teacher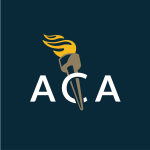 Website Augustine Classical Academy
By partnering with families, we exist to provide an education that is both classical and Christian; to equip students to know, love, and practice what is true, virtuous, and b
480 S. Kipling St.,
Lakewood,
Colorado
80226
Position Description
Augustine Classical Academy — a classical, Christian school just outside of beautiful Denver, Colorado — is looking for a humanities instructor for the 23-24 academic year.  Ideal candidates:
—have a minimum of a bachelor's degree; a master's degree or experience teaching is preferred but not required;
—are familiar with what classical education and the Trivium mean, even if they have not previously taught in a classical school;
—are familiar with the Great Conversation and how their discipline(s) relate(s) to it;
—have a desire to learn and grow as teachers and engage with other faculty in a culture of collegiality, encouragement, respect, and innovation;
—love learning and see it as a life-long pursuit;
—work with excellence;
—are competent to create lesson plans from provided curricula and use creativity, clarity, and enthusiasm to lead their classrooms;
—are "thick-skinned," act and do not react, and think the best of others;
—communicate clearly with students and parents;
—are committed followers of Christ.
ACA strives for high academic standards and seeks candidates that love teaching and love children. The strongest applicants are committed to life-long learning and a gospel-centered worldview. They also have a strong working knowledge of the subject(s) they teach. ACA offers medical and dental benefits to its full-time employees, plus tuition discounts for enrolled children of faculty.
SUBMIT APPLICATIONS TO, OR REQUEST JOB DESCRIPTIONS FROM, NATE AHERN, Upper-School Principal, at [email protected]