Music Teacher in Denver - Part Time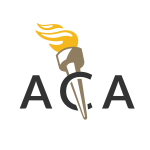 Website Augustine Classical Academy
Equipping students to know, love, and practice what is true, virtuous, and beautiful for the glory of God and the good of all people.
480 S. Kipling Street,
Lakewood,
Colorado
80226
Position Description
Augustine Classical Academy Mission
Augustine Classical Academy (ACA), by partnering with families, exists to provide an education that is both classical and Christian; to equip students to know, love, and practice what is true, virtuous, and beautiful; and to challenge them to strive for excellence as they live for the glory of God and for the good of all people.
General Position Description
The Music Appreciation & Choir Instructor provides teaching in music and choir to all K-12 grades. The Instructor has a high level of interest, knowledge, and experience in relevant subjects, and communicates that knowledge effectively at a level appropriate to the students' ages. The Instructor is skilled in at least one instrument, preferably voice and/or piano, but has a basic knowledge of other instruments. The instructor has an interest in and knowledge of musical history, especially the major classical periods. The Instructor is neat, organized, detail-oriented, and adheres to deadlines. The applicant must be 18 years of age or older.
This Position Reports to the Academic Dean or Department Head.
Key Responsibilities
Provide multi-grade instruction in music appreciation and choir.
Implement current music curriculum, and collaborate with Curriculum Director to implement updates to the ACA's music appreciation component.
Provide an historical and auditory survey of the history of music from the 1500s – present.
Teach 4-8 choir songs per academic year, with an emphasis on intonation, tone, stance, presentation, and overall vocal polish; perform choir pieces twice annually at ACA's recitations.
Work effectively with direction from the Academic Dean, Curriculum Director, and/or department heads.
Maintain discipline, order, and joy in the classroom at all times.
Maintain up-to-date quarterly plans or lesson plans, as directed by the Academic Dean or department head.
Grade and return all student work within one week of its original submission.
Maintain a clean and orderly classroom at all times.
Participate in various weekly non-academic duties as assigned by the Head of School.
Participate in ACA's Master Teacher Development program or other required staff development; attend all weekly and monthly staff development meetings.
Participate in all relevant staff discussions, contributing opinions as appropriate, and submitting willingly to any annual or mid-year changes as identified by ACA administration.
Lead by example; model school values and desired culture; maintain visibility in the workforce.
Participate in special events throughout the year.
Serve in other duties as identified by the Head of School.
Additional Qualifications, Knowledge, Skills Required
A love for families and a desire to serve them through excellent work and communication.
Strong oral and written communication skills and basic computer skills.
High energy and regular initiative.
Supervision of children by sight and sound; the ability to work well with others (staff, children, and parents) and alone.
Excellent leadership, organizational, and interpersonal skills.
Must clear full background check.
Educational and Experience Requirements
Basic vocal and piano skills required.
Associates or Bachelor's degree with major area of study in related field; or other Bachelor's degree.
1-3 years experience work in related field preferred.
Employment Type: Part Time
Salary: $6,000 – $15,000 depending on schedule, experience, and qualifications