Upper School Latin Teacher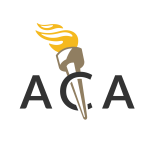 Website Augustine Classical Academy
Teach Latin in beautiful Denver, CO.
480 S. Kipling St.,
Lakewood,
Colorado
80226
Position Description
Provides instruction in Upper School Latin subjects:
Provide general Latin teaching instruction for a single teaching section 6th-9th-grade Latin courses
Grade and return all student work within one (1) week of its original submission
Maintain up-to-date quarterly lesson plans, or semester lesson plans, as required by the academic dean
Maintain a clean and orderly classroom at all times
Participate in various weekly non-academic duties as assigned by the Logic & Rhetoric School Director, e.g., morning drop-off, afternoon pick-up, lunch monitoring, recess monitoring, etc.
Participate in regular (monthly, unless otherwise specified) teacher-curriculum meetings as specified by curriculum director or head of school, by providing Latin courses feedback to administration
Supports the school's teaching and administrative teams:
Model school values and desired culture
Lead by example
Cultivate a solutions-oriented outlook, a mentality of action rather than reaction, a balance of excellence and grace, and a demeanor that is glorifying to God
Maintain visibility in the workforce
Cultivate camaraderie and team-building
Partners with families:
Maintain frequent communications with parents through informal discussions, progress reports, and parent-teacher conferences
Participate in special events throughout the year
Respond to parent communications in a timely manner
Resolve parental concerns
Additional Qualifications, Knowledge, Skills Required:
A love for families and a desire to serve them through excellent work and communication.
Strong oral and written communication skills and basic computer skills.
High energy and regular initiative.
Supervision of children by sight and sound.
The ability to work well with others (staff, children, and parents) and alone
Excellent leadership, organizational, and interpersonal skills.
Must clear full background check.
Educational and Experience Requirements:
Bachelor's degree with major area of study in related field; or other Bachelor's degree.
1-3 years experience work in related field preferred.
Employment Type:
Full Time (or heavy part time)