Dean of Upper School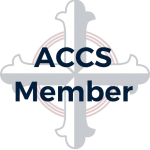 Website Berean Christian Academy
1407 West Grandparkway south,
Katy,
Texas
77494
Position Description
Position: Dean of Upper School
Report Directly to Head of School
Job Description:
POSITION SUMMARY:  The Dean of the Secondary School, grades 7-12, is in charge of the spiritual development, disciplinary needs, and guidance needs (college, career and development) of secondary students and serves the Secondary Faculty by handling day to day needs for assistance, curriculum, training, mentorship, and scheduling.
PRINCIPLES FOR CONDUCTING WORK
Serve as a Christian role model, by precept and example, of the highest Christian virtue and personal decorum both in and out of school to students, and as an example to parents and fellow employees in judgment, dignity, respect, and Christian living.
DUTIES/RESPONSIBILITIES:
1. Propagate the vision of the school to the Secondary school faculty, parents and students resulting in a Secondary school full of truth, beauty and goodness and thus fulfilling its mission by:
a. Understanding the vision and mission of the school
b. Being an exemplar concerning professional personal standards, dress and manners
c. Assisting the Head of School with faculty meetings and In Service Day workshops
d. Maintaining a spirit conducive to prayer and study
2. Leads Secondary school's devotional and spiritual life resulting in a secondary school growing in faith, hope and love by:
a. Working to support and inspire a sense of joyful devotion to Christ in the lives of students and teachers
b. Creating material that enables the homeroom teacher to lead devotions
c. Leading or assigning leadership of corporate devotions in the secondary school
d. Interacting with secondary students, learning their needs, knowing their lives and struggles, encouraging them and praying for and with them
e. Encouraging and training older secondary students to be spiritual leaders in our school by:
i. Working with Grammar School Dean and Secondary Teachers to allow responsible and mature secondary students to serve in Grammar School classes, activities, and recesses
ii. Working with Secondary Teachers and older students for older students to lead some of the devotions
3. Oversees Secondary school student discipline resulting in the Secondary school having a godly aroma full of grace by:
a. Being the "first responder" to disciplinary needs in the Secondary School
b. Building relationships with students
c. Correcting negative trends and inspiring positive cultural growth (reporting on these trends to the Head of School)
d. Communicating with the Head of School, Faculty, and Parents in cases of serious student misbehavior
e. Enforcing uniform policy and appearance policy to assure that students are dressed appropriately
f. Setting and promoting biblical standards of holiness by praising it both publicly and privately
g. Communicating with parents concerning disciplinary issues
h. Making sure that school office has accurate records of disciplinary actions
i. Suspending Secondary school students when necessary
4. Listening to Secondary faculty needs and meeting needs as able resulting in faculty needs being heard and met in a timely manner by:
a. Working with faculty to determine students' needs and making sure that policies are in place to meet those needs
b. Reporting needs and problems in secondary school to the Head of School
c. Overseeing attendance and tardiness issues as it pertains to day to day issues—reporting problems to the Head of School
d. Approval of events or special arrangements for Secondary classes
5. Direct the assigned tasks of the daily operation of the Secondary school resulting in a school that runs smoothly by:
a. Coordinating activities (and their scheduling)
b. Help plan and build activities and traditions that lead to the positive life of the school
c. establishing the annual Secondary school master schedule for instructional programs with the Head of School and Dean of Grammar
d. Ordering secondary books during the summer and during the school year
e. Supervise that teacher duty stations are covered adequately
f. Ensuring classrooms are well-managed and have a positive learning environment
g. Maintain that adequate school and parent communication is conducted
6. Oversees the purchase of Secondary school materials and equipment resulting in Secondary school teachers having the materials and equipment that they need by:
a. Giving input for the creation of the yearly budget to the Head of School
b. Overseeing Secondary school curriculum choices and development with the Curriculum Committee and the faculty of the school to foresee needed curriculum, and improve or replace deficient curriculum
c. Selecting instructional materials and equipment by making choices or approving recommendations
7. Oversees student transcription and college applications resulting in students being presented in the best light possible as they apply for further studies by:
a. Working with outside resources, parent volunteers, and paid staff, to make sure that:
i. Students and parents are informed of the dates, purposes and preparation for upcoming tests (PSATs, SATs, CLT, National Latin Exam)
ii. Leading training efforts for students' preparation for standardized testing.
iii. Making sure that transcripts are kept up to date and accurate
iv. Students have all of the teacher recommendations that they need
b. Guiding and directing students into proper programs and activities to prepare them for college in general or particularly for the college or program in which they are interested
c. Overseeing Secondary honors making sure that honors are given correctly. (This includes academic honors, the Virtuous Blazer Award, or distinctions in outside activities or extracurriculars).
8. Ensure curriculum health, implementation, and compliance by:
a. Helping build and implement Curriculum Guides for each grade level
b. Train teachers on Classical Christian and Charlotte Mason Pedagogy
c. Supervision of lesson plans, homework load, integration of subjects and Biblical themes, and see that the grading policy is observed
d. Annual curriculum review with the Dean of Grammar and Head of School
f. Conducting teacher observations for compliance of the Seven Law of Teaching
9. Other responsibilities as required by the Head of School.
Experience and Skills:
QUALIFICATIONS:
Must be a Christian and agree fully with the BCA's Statement of Faith
Must be active in a local church and in good standing
Bachelor's Degree required
Must be able to obtain CPR and First Aid Certifications
Physically able to keep up with the demands of activities required
Prior teaching or classroom experience required
Working knowledge of Classical Christian Education and Charlotte Mason Principles required
Oral and written communication and speaking skills
Knowledge or ability to learn technical/computer skills such as FACTS (renweb), Googlesuit, Microsoft Word, and various computer programs
SUPERVISORY RESPONSIBILITIES: The Secondary Dean oversees, under the Head of School, the Secondary school faculty and students.
WORK ENVIRONMENT/DYNAMICS: The Dean of the Secondary School must be able to work with little direct supervision.
WORK YEAR: This position is a full-time position over the school year and a part time position over the summer 3 days a week.
SCHEDULE FOR EVALUATION: The Dean of the Secondary School will be evaluated annually by the Head of School with input from the Board of Directors