Grammar School Teacher/K-6 Classroom Teacher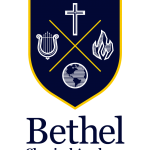 Website Bethel Classical Academy
Christ-Centered Education. Done Classically.
18700 Harvard Ave.,
Irvine,
California
92612
Position Description
Bethel Classical Academy has openings for full-time and part-time Grammar School/K-6 Classroom Teachers.
Position: Faculty, Full-time/Part-time 10 months
Job Summary: Bethel Classical Academy in Irvine, CA opened its doors on August 23, 2021 with 33 students in K-5th grade. For the AY 2022-2023, BCA is expanding to educate students in K-6th grade. We are looking for individuals who are passionate about Christ, students, and teaching a variety of subjects in the classical approach from a Biblical perspective.
Primary Responsiblities:
1. Spiritual Leadership:
* Consistently exhibits love, joy, peace, and spiritual maturity before his students and the rest of the school.
* Demonstrates the ability to be a good example of Christ-like behavior and professional conduct resulting in students who can emulate their teacher's behavior, attitude and work ethic.
* Strives to be a student and lover of the Bible.
* Adheres to biblical standards in all areas of conduct.
* Active, joyful participation in weekly faculty meetings, staff prayer meetings, school assemblies, and events outside regular school hours, included but not limited to: Parent/teacher conferences, curriculum night, performances, student socials, open houses, and professional development sessions is expected.
2. Classroom Management/Environment:
* Creates and maintains a supportive environment that is neat, organized, clean, and stimulating for his students.
* Trains students and has a classroom whose culture and discipline reflect Christ's resulting in students who are disciples of Jesus Christ.
* Builds partnership with parents through truthful, positive, and purposeful communication.
3. Lesson Preparation and Presentation:
* Should have a thorough knowledge of and interest in the subjects he is teaching.
* Approaches classroom instruction and student interactions from a Christian Worldview that encourages students to see how all subjects are interrelated, as parts of God's integrated universe.
* Teaches to inspire students to love learning and teaches them effectively resulting in students that learn the skill of grammar and the content of the curriculum.
* Uses effective teaching methodology resulting in students that effectively memorize grammar school curriculum content and show academic growth.
* Prepares daily and weekly lesson plans according to The Seven Laws of Teaching by John Gregory to help students meet learning goals.
* Collaborates with other faculty to plan and implement BCA's classical curriculum.
4. Professionalism:
* Increases professional knowledge by participating in professional development opportunities.
* Supports BCA's policies and practices and works collaboratively with other faculty and staff.
* Consistently and joyfully demonstrates pride in BCA by his work, punctuality, speech, attitude, dress, and attention to duties.
Salary: Dependent on Experience
Benefit: Medical
Closing Date: When position is filled
Start Date: August 2022 for AY 2022-2023
Requirements:
* Bachelor's degree required
* Teaching experience in classical Christian School preferred
* Familiarity or experience with the classical Christian education model preferred
Please visit our website https://www.bethelclassical.org for more information about our school.
Qualified applicants that are committed to excellence in education rooted in the Word of God and the teachings of Jesus Christ are encouraged to submit a resume to [email protected]
Please include a cover letter sharing why you wish to teach at Bethel Classical Academy and what has drawn you to classical Christian education.