Grammar School Teacher (1-6)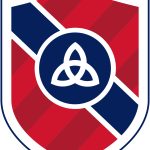 Website Bloomfield Christian School
3570 Telegraph Road,
Bloomfield Hills,
Michigan
48302
Position Description
Bloomfield Christian School is an ACCS-accredited and growing
school in the beautiful suburbs of Bloomfield Hills (suburban Detroit).
We desire to build a staff of talented, experienced, and Christ-exalting
teachers to equip our students to become holy and humble disciples of
Christ, skilled scholars in language and number, and responsible and
courageous citizens of the Kingdom of God and man. The ideal
candidate will possess an infectious love of learning and Christian
truth, a joyful and mature disposition, including an ability to relate well
with students, and an ability to work well with parents of students.
Candidates should be able to give clear and convincing testimony of
their love for and commitment to Christ characterized by a life of
obedience, growing maturity, and love of people. The strongest
candidates will also possess a commitment to the liberal arts tradition
and skill in teaching and ministering to students of this age. Finally,
the candidate should be excited to teach within the doctrinal
parameters of the Reformation creeds: Three Forms, WCF, LB1689,
Formula of Concord, 39 Articles, etc.
For consideration, please send a letter of inquiry and current resume to Mrs.
Nicole Ihrie, at [email protected]
Lower School (JK-6)
Grade 2 – Self-contained classroom. Full time.
Grade 6 – Self-contained classroom. Full time.
Physical Education – grades JK-6. Part time.