Upper School Dean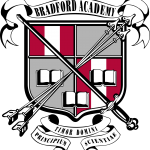 Website Bradford Academy
939 S Third Street,
MEBANE,
North Carolina
27302
Position Description
Bradford Academy is seeking a qualified candidate for a new administrative position, Upper School Dean.  Because this is a new position, the candidate should be a motivated problem-solver, exhibit strong interpersonal skills, and possess a pioneering spirit.  The Upper School Dean will be responsible for oversight and development of our growing 6th through 12th grade program.  The responsibilities  include the directing of day-to-day operations, staff development, academic and curricular supervision, and spiritual growth.
The ideal candidate will have a mature and visible walk with Christ, a love for the Word of God, and a desire to see Biblical principles applied in all aspects of life. The candidate should also have a sincere desire to disciple young people and nurture them in truth, goodness, and beauty.   The candidate should be thoroughly committed to the vision of classical and Christian education as articulated in Dorothy Sayer's essay "The Lost Tools of Learning" and as typically implemented in ACCS schools.  The Upper School Dean will join the executive team and report directly to the headmaster.
If you are a godly Christian scholar who has a passion and talent for leading other teachers and students to become godly Christian scholars, please send your resume and introductory letter to our headmaster, Mr. Jeffrey Johnston at [email protected] The position's start date is June 27th, 2022