Math and Science Teacher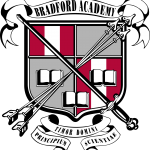 Website Bradford Academy
939 S Third Street Ext,
MEBANE,
North Carolina
27302
Position Description
Bradford Academy is seeking a qualified high school Math and Science teacher for the 2022/2023 school year.  Candidates should possess a love for Christ, a demonstrated and mature walk with Him, and desire to serve Him in a teaching ministry. A bachelor's degree is a minimum requirement and the candidate should be a member in good standing of a reformed or evangelical church and hold to the doctrines of Biblical inerrancy and Biblical creationism.  Courses will be assigned according to the candidate's strengths and training.
If you are a godly Christian scholar who has a passion and talent for leading students to become godly Christian scholars, please send your resume and introductory letter to our headmaster, Mr. Jeffrey Johnston at [email protected]