Grammar School Teacher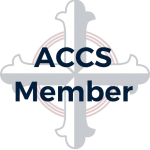 Website BRAVE Academy
3651 S Colorado Blvd,
Cherry Hills Village,
Colorado
80113
Position Description
BRAVE Academy in beautiful Denver, Colorado, is seeking Grammar Level Teachers who work closely with the head of school to provide an excellent classical and Christian education and to challenge young BRAVE warriors to courageous kingdom advancement.
Qualifications:
Minimum Education: BA/BS
* Public profession of faith in Jesus Christ and a lifestyle that reflects maturity and intimacy with God.
*A heart for proactively partnering with parents in their God-given role of training their children in the discipline and nurture of the Lord
* Demonstrates eagerness for learning, and openness for professional growth
* Demonstrates excellent written and oral communication skills
* Contributes to a culture of respect and collaboration among colleagues
Classical Christian Education experience preferred but not required.    Continuing Education in Classical Christian pedagogy provided
Grade Level Teacher Functions
● Integrates biblical truth across all subjects and disciplines
● Demonstrates consistent application and implementation of classical pedagogy within the classroom, including poetry, chants, jingles, and song
● Collaborates through weekly faculty meetings and seeks assistance and direction from head of school as needed
● Understands grade level course scope and sequence and materials, including curricular pacing and implementation
● Establishes and maintains a well-organized and beautiful classical classroom
● Collaborates with other faculty ensuring alignment and consistency in pacing, grading, behavior systems, projects, and special events within the grade level
Benefits include but are not limited to competitive salary, employer benefits and continuing education stipend.
Please submit resume to [email protected]